COLOURED BALLS - Heavy Metal Kid LP "Triple Play" bundle 4 LPs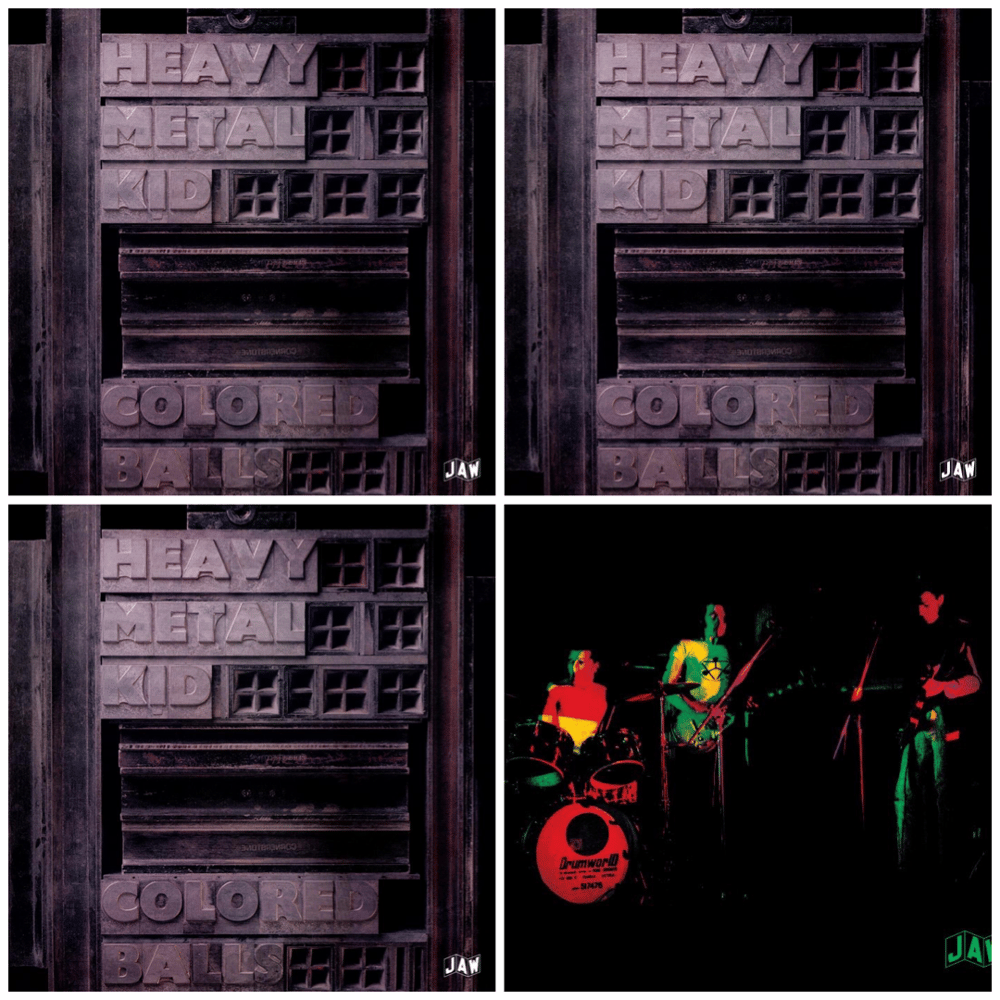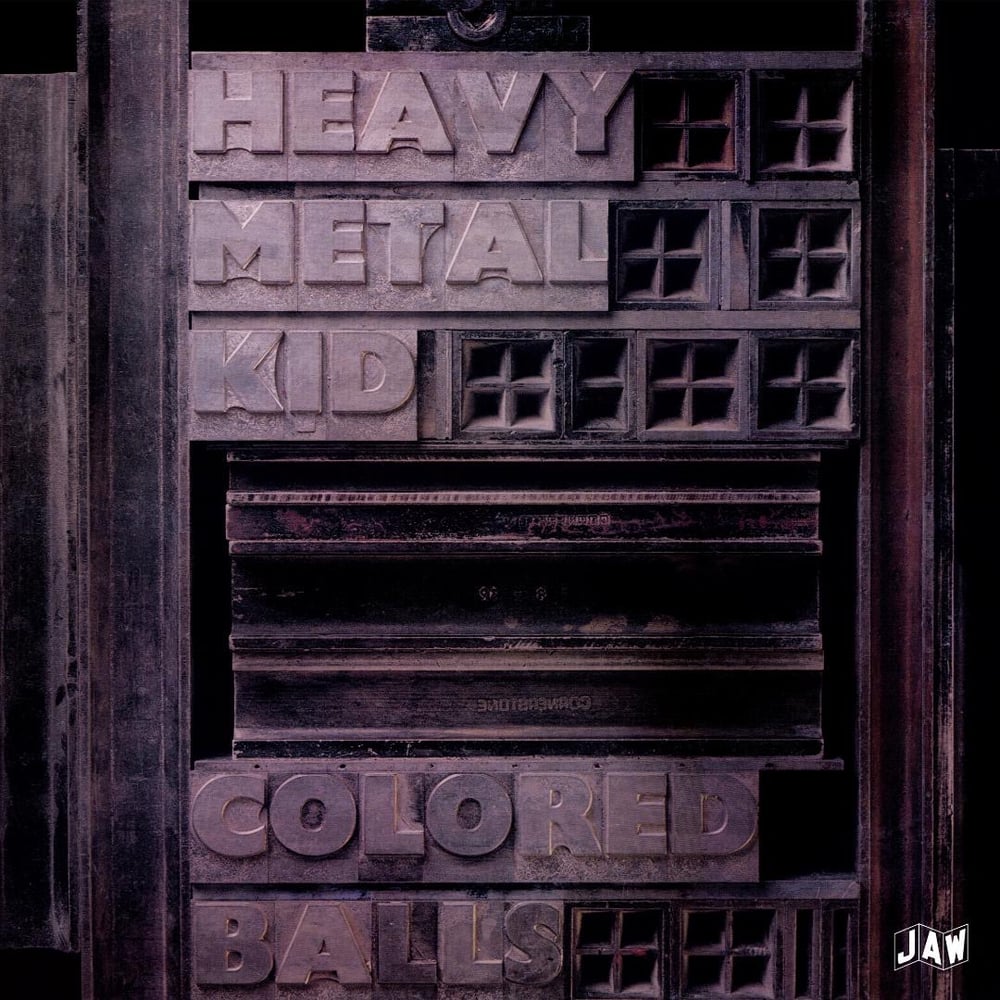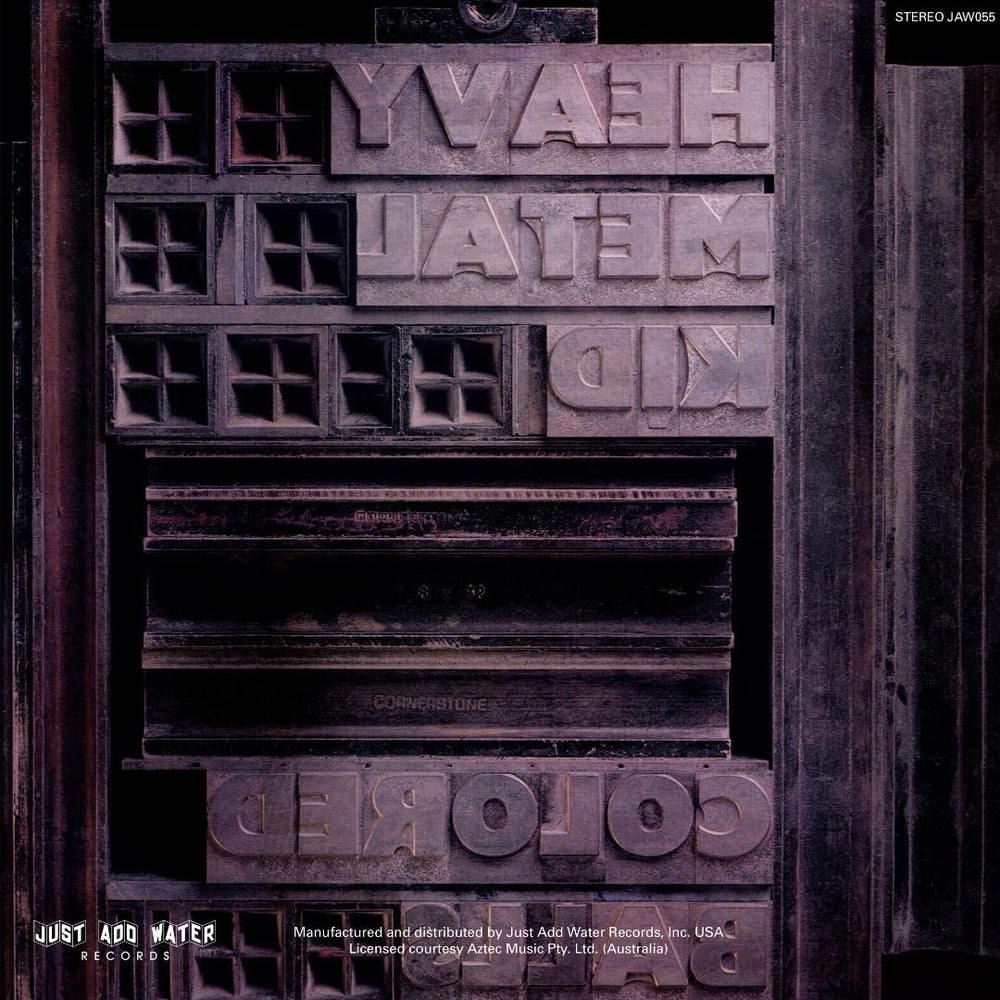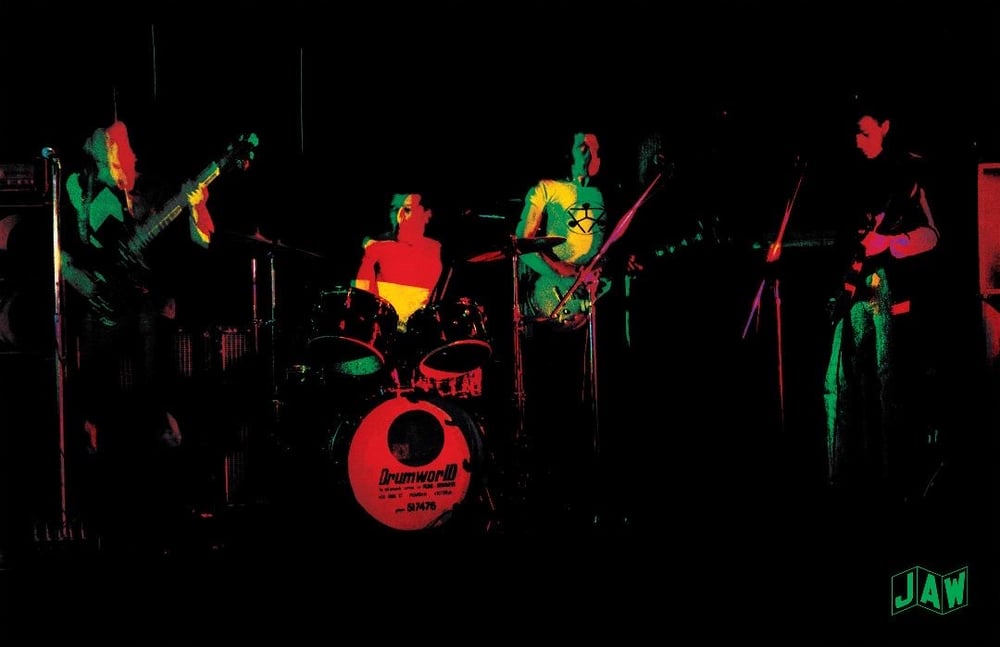 COLOURED BALLS - Heavy Metal Kid LP "Triple Play" bundle 4LPs
Save $9 with this bundle
Every color! Bundle includes:
1) Heavy Metal Kid LP black vinyl (ltd. 800)
1) Heavy Metal Kid LP gray and black swirl vinyl (ltd. 80)
1) Heavy Metal Kid LP blue and black swirl (ltd. 20) *JAW exclusive
1) Heavy Metal Kid LP half red/half gray vinyl (ltd. 100) *JAW exclusive
Heavy Metal Kid was the last album Coloured Balls recorded during their all too brief three-year existence. It's often overlooked due to the enormous impact and success their preceding album Ball Power had on Australian music.
Coming into 1974, they were at the peak of their powers as a group. Ball Power was racing up the charts, they were one of Australia's biggest live draws and they made a triumphant return to the Sunbury festival stage. Heavy Metal Kid was a natural progression for the band that could not be pigeonholed. They were still bringing their unique mix of proto punk, hard rock, blues, space rock, progressive and 50s rock n roll, but they expanded their sonic palette to include even a piano ballad and spaced-out ARP synthesizers. Fun fact- Lobby Loyde, in addition to being an absolutely stunning guitarist, was a classically trained pianist. Each copy comes with both a poster and lyric insert, test pressings excluded.
This is the first time this album was been released in America.This pressing has been painstakingly sourced directly from the original 1974 quarter inch mix-down master tapes and sounds incredible. This has been an entirely analog production chain and hasn't been touched by a computer at any stage of the process. Hear Coloured Balls as were meant to be heard.
Side 1:
1. Heavy Metal Kid
2. Do It
3. Just Because
4. (You're So Square) Baby I Don't Care"
5. Private Eye
6. See What I Mean
7. Dance To The Music
8. Yes And No
Side 2:
1. Back To You
2. Need Your Love
3. Sitting Bull
4. Custer's Last Stand
5. Metal Feathers
6. Tin Tango
7. Summation
Pressing info:
800 black vinyl
100 gray with black swirl vinyl
100 half red/half gray vinyl *JAW exclusive
20 blue and black swirl vinyl *JAW exclusive
25 test pressings with alternate artwork hand silk-screened jacket *JAW exclusive
*All LP orders ship in premium Whiplash heavy duty mailers. $6 flat rate shipping to US/PR no matter how much you buy. All LPs to Canada are now shipped via UPS. Cheaper and quicker.
*** The shipping calculator is not perfect. There are just too many variables for it to be accurate on larger international orders. Any extra postage you are charged will be refunded. Please reach out if you have any questions.