ATLANTIS - I Ain't Got Time 7" JAW059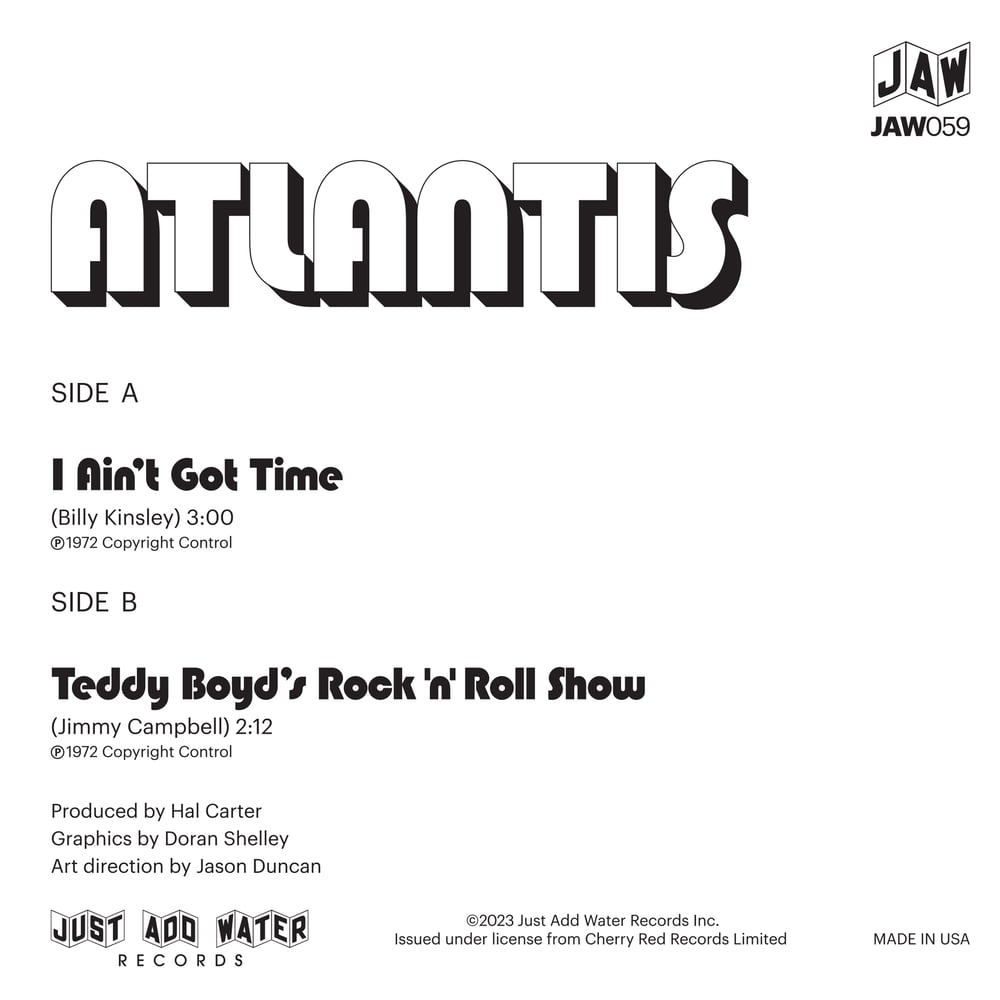 There's "obscure" and then there's this record. This is simply ROCKIN' HORSE, featuring gods JIMMY CAMPBELL and BILLY KINSLEY, recording under a different name. Their incredible Yes It Is LP completely flopped in 1971 and their label, Phillips Records, just didn't want to know. They were still under contract as Rockin' Horse so they got around that by releasing this single as "Atlantis" on their producer Hal Carter's Fury label in 1972. They should have sold these songs to JOHN LENNON because this smokes anything he was doing at the time yet sounds eerily just like him. Available for the first time since 1972.
Pressing info:
300 black vinyl
*FLAT RATE SHIPPING IN THE USA/ PUERTO RICO NO MATTER HOW MUCH YOU BUY.
*The shipping calculator is not perfect. There are just too many variables for it to be accurate on larger overseas orders. Any extra postage you are charged will be. refunded. Please reach out if you have any questions.