HECTOR - Wired Up/Aint' Got Time 7" single JAW050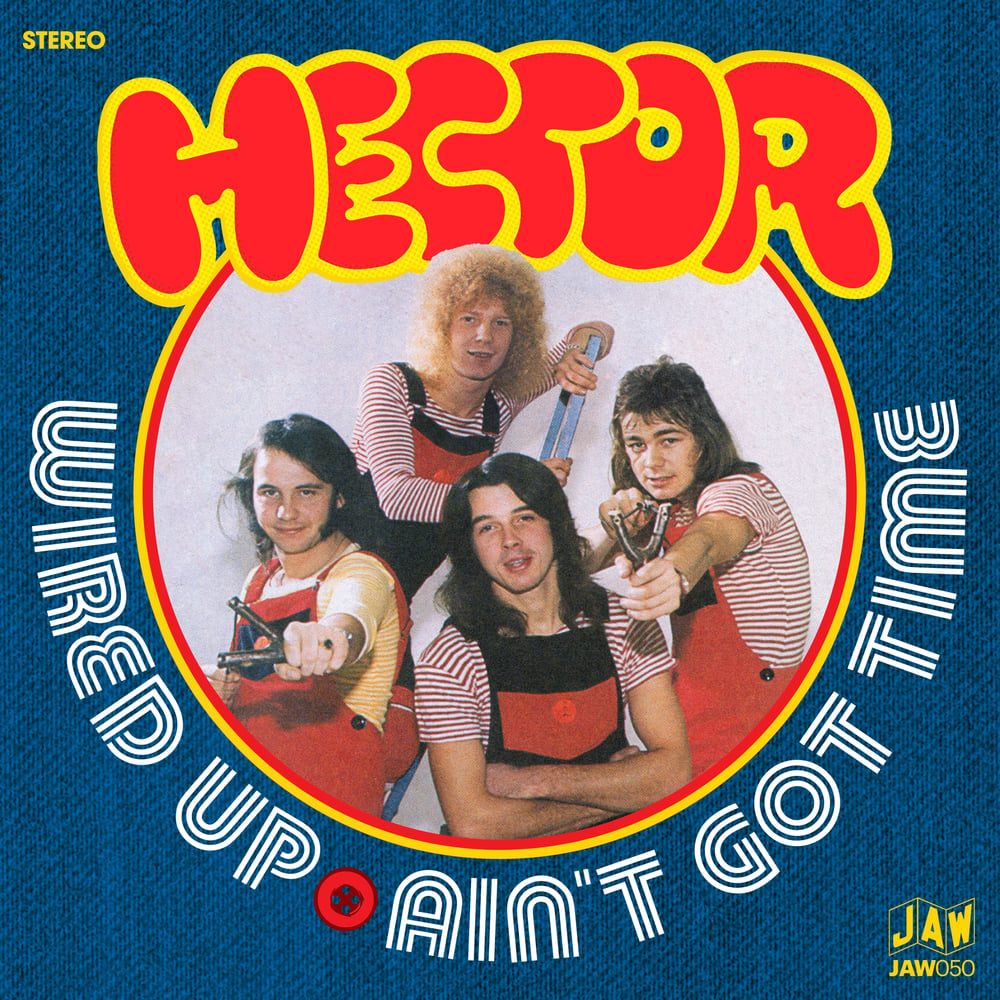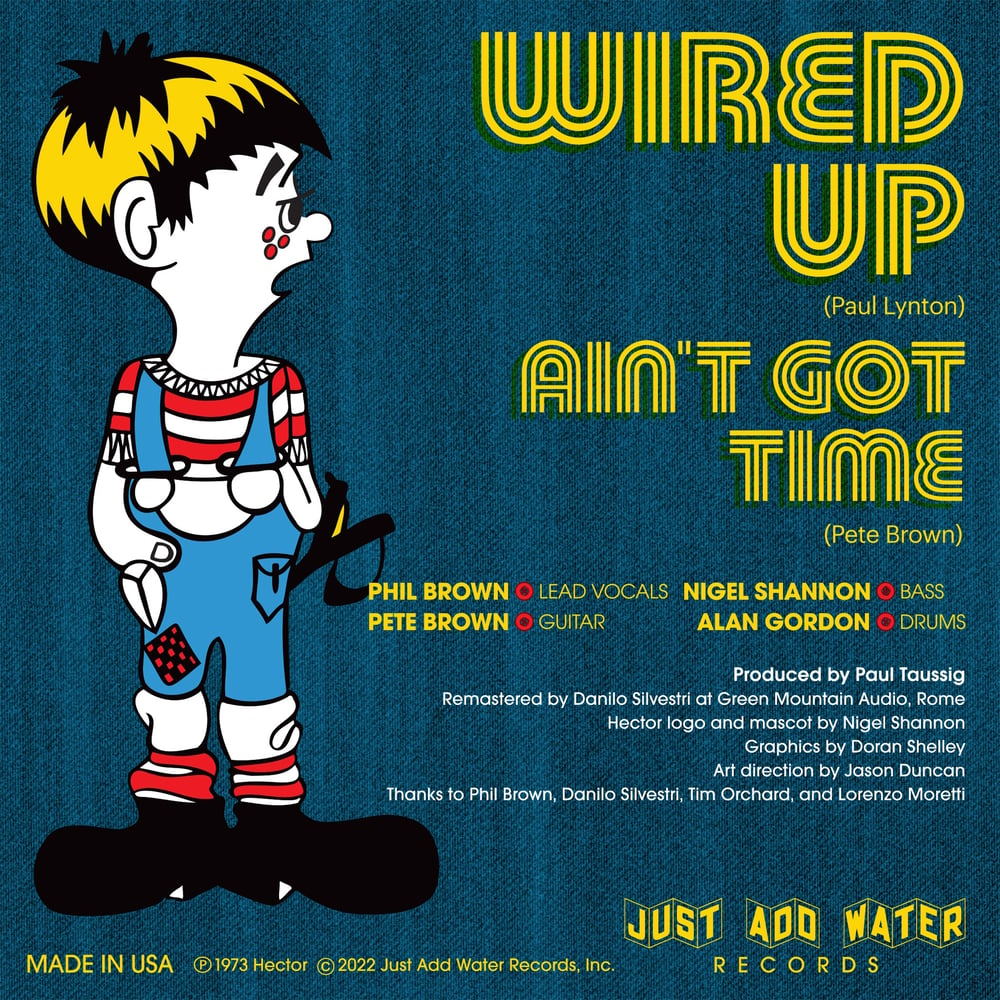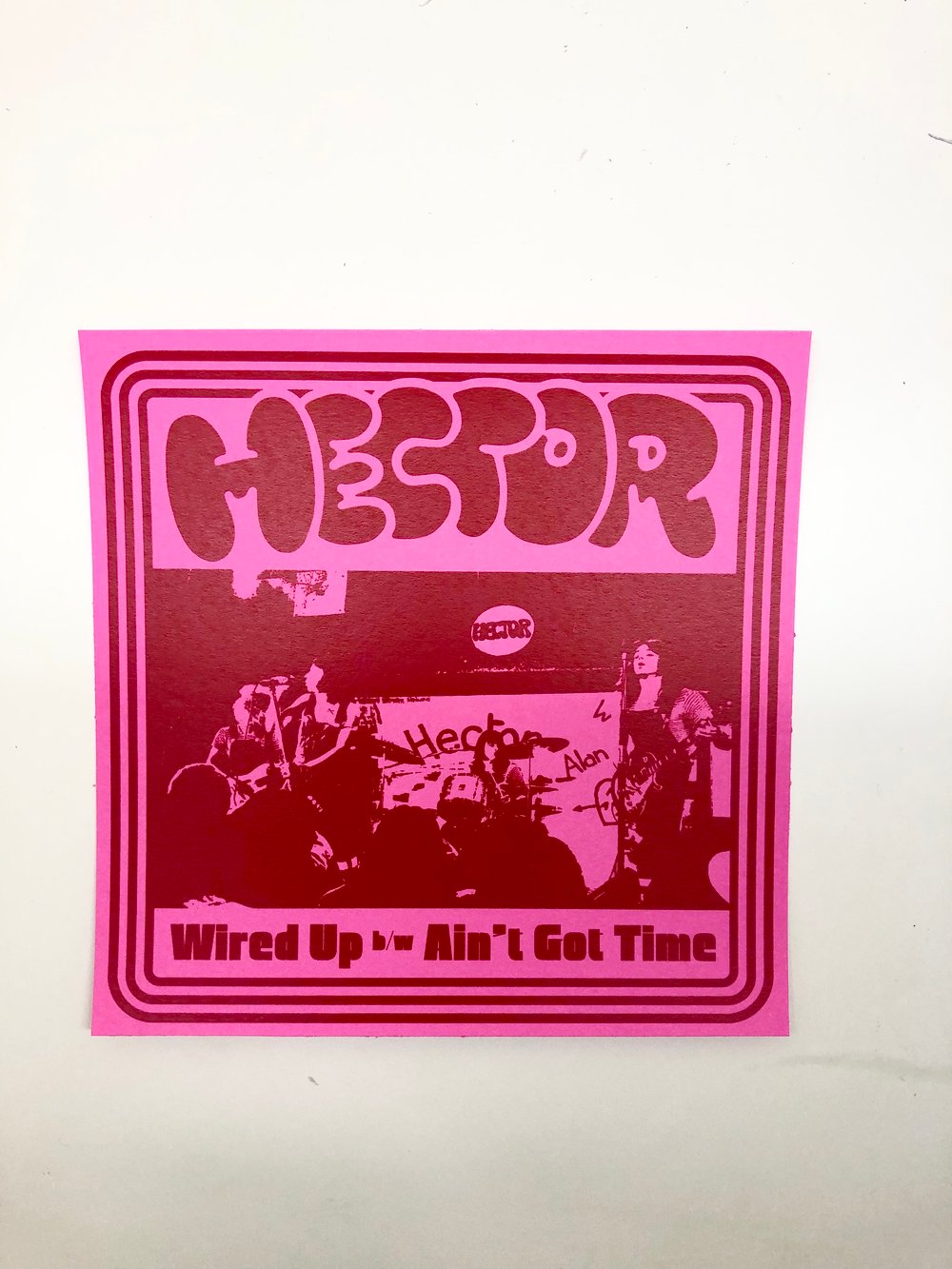 It's a dream to release not one, but both iconic singles by Junkshop glam titans HECTOR. First up is their debut from '73, "Wired Up". In a perfect world, this would have topped the charts and The Osmonds would have struggling to make ends meet. Alas, it is a well known fact that quality cannot be shoved down the public's throat. In spite of loads of coverage in the teen mags and even TV appearances - fame and fortune were not in the cards for HECTOR. "Wired Up" goes for the jugular from the get-go with that throbbing single note riff pulverizing your senses.
How can a song this incredibly catchy not be a smash? Politics, and the fickle whims of the BBC, who never gave the record a chance. See TREVOR WHITE's masterpiece "Crazy Kids" for another sterling example that the world isn't fair. Here it is available again for the first time since 1973 in it's original format, our fave, the almighty 7" 45 rpm single. Enjoy, true believers.
Pressing info:
800 black
100 opaque yellow *SOLD OUT
100 half red/half blue *SOLD OUT
9 solid red *SOLD OUT
21 numbered test pressings with alternate sleeve *JAW exclusive *SOLD OUT
*** The shipping calculator is not perfect. There are just too many variables for it to be accurate on larger orders. Any extra postage you are charged will be refunded. Please reach out if you have any questions.