HECTOR - Bye Bye Bad Days/Lady 7" single JAW051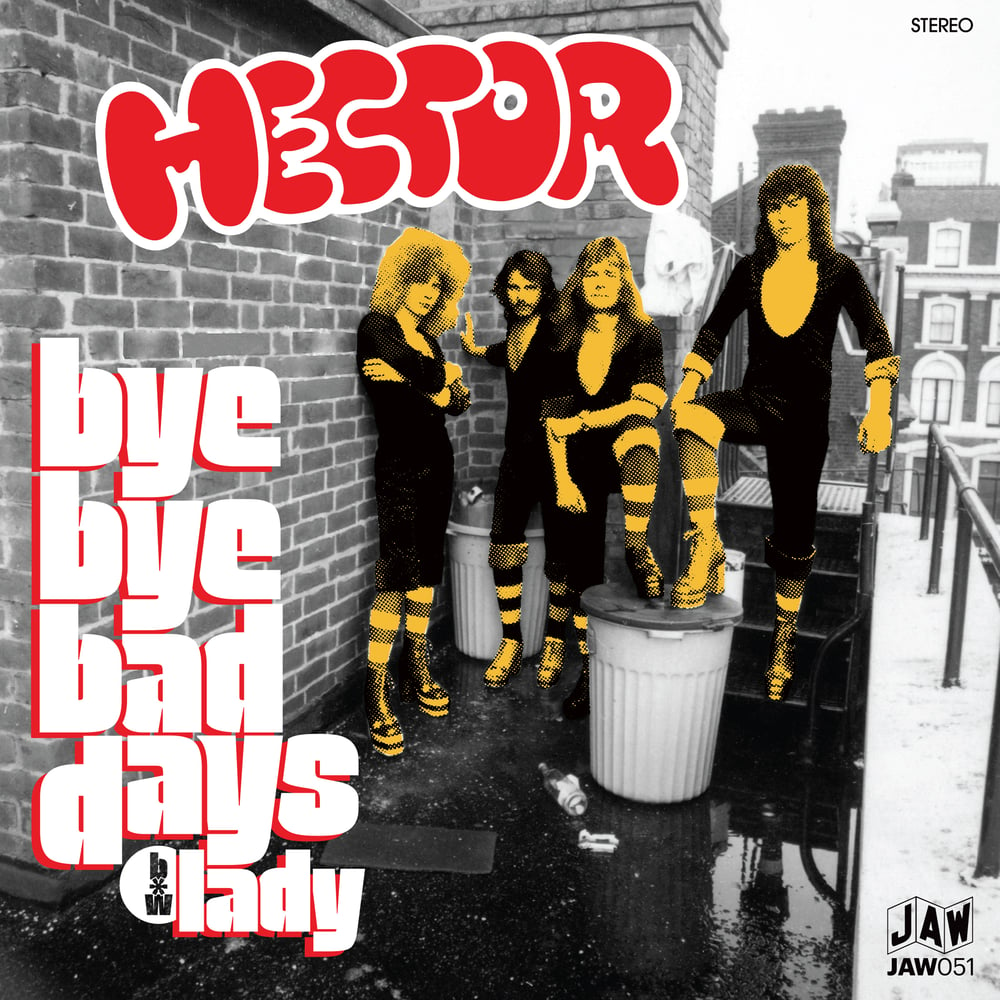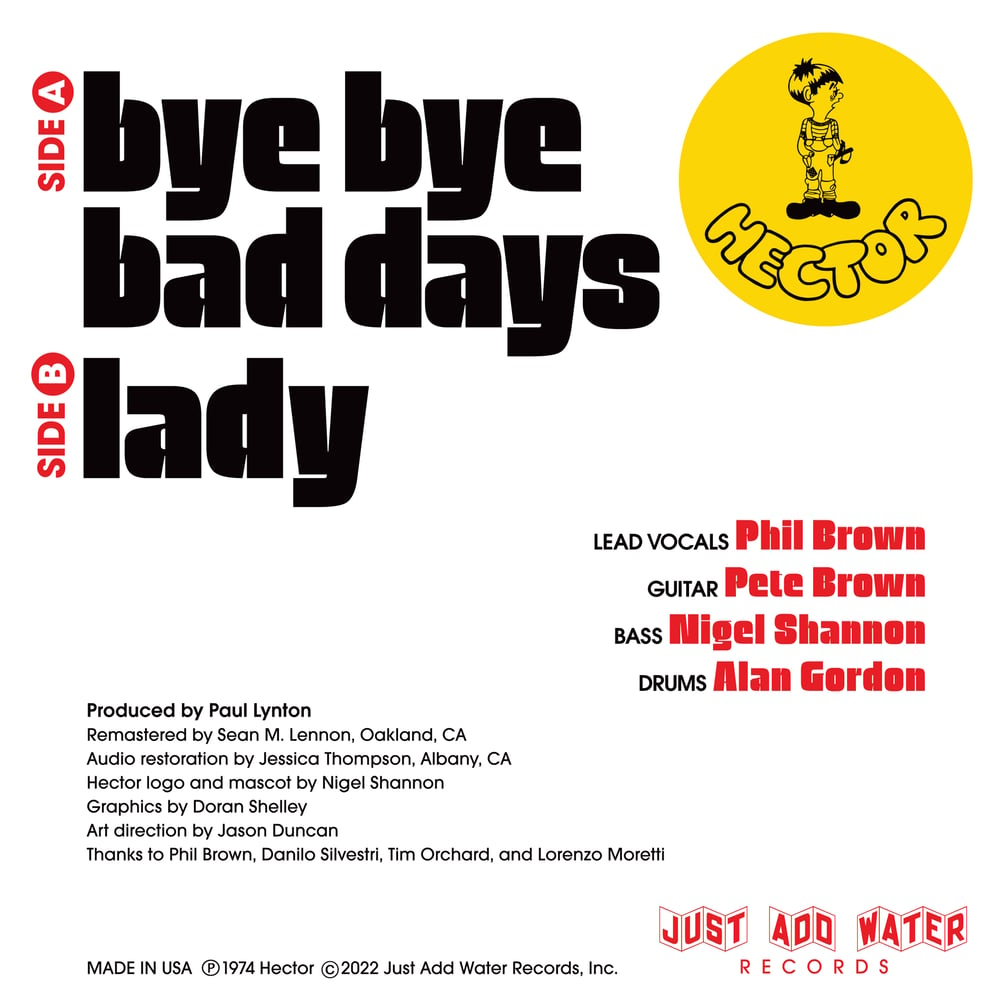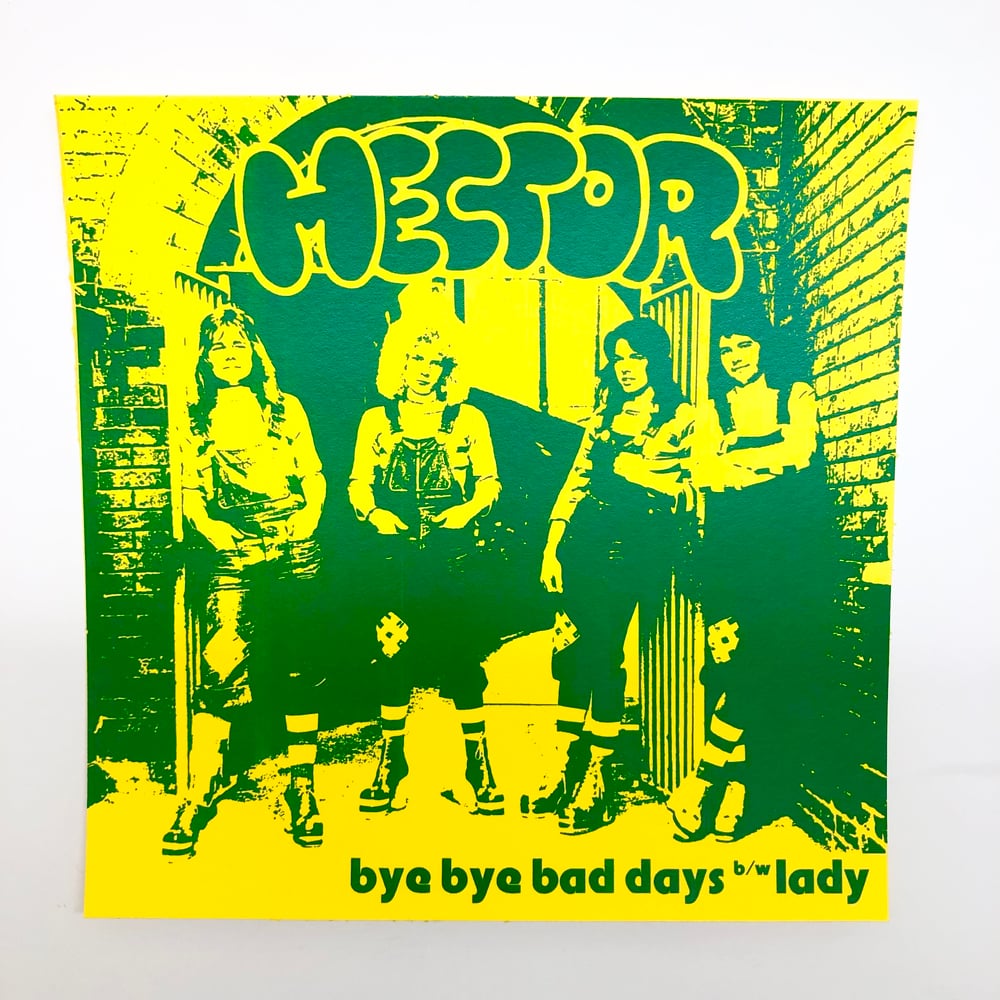 The second and final installment in our HECTOR reissue campaign. After their stunning debut failed to chart, surely the public would picked up on the even catchier 1974 follow-up, "Bye Bye Bad Days", a song for the COVID era we now inhabit if ever there was one. Nope. Never fear, we're doing what we always do, shining a light on an overlooked gem that deserves heard again. HECTOR came and went and left us two utterly perfect singles, and for that, we forever grateful. Remastered with a huge sonic improvement over the original 1974 pressing which was very noisy.
Pressing info:
900 black
100 half white/half black *JAW exclusive *SOLD OUT
2 oatmeal white *JAW exclusive *SOLD OUT
20 numbered test pressings with alternate sleeve *JAW exclusive *SOLD OUT
*** The shipping calculator is not perfect. There are just too many variables for it to be accurate on larger orders. Any extra postage you are charged will be refunded. Please reach out if you have any questions.