SNOOTY "Crazy Lady" 7" JAW061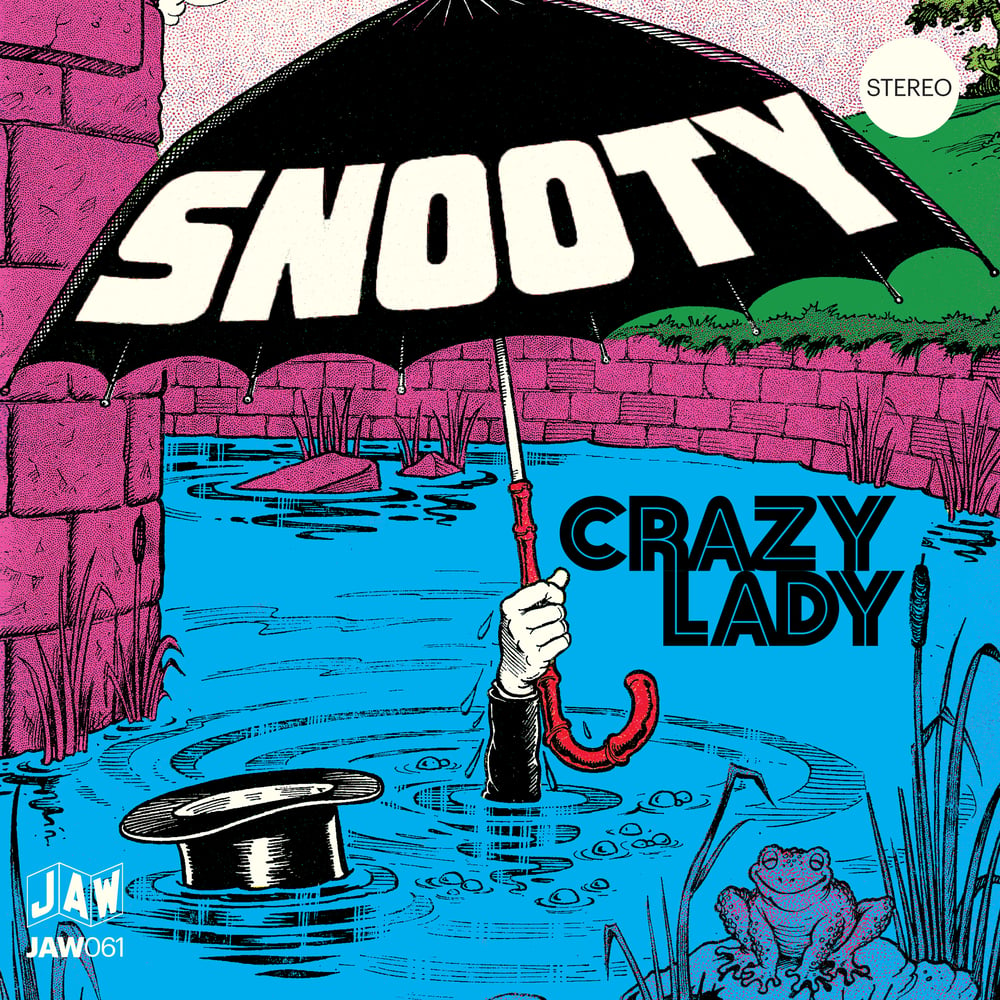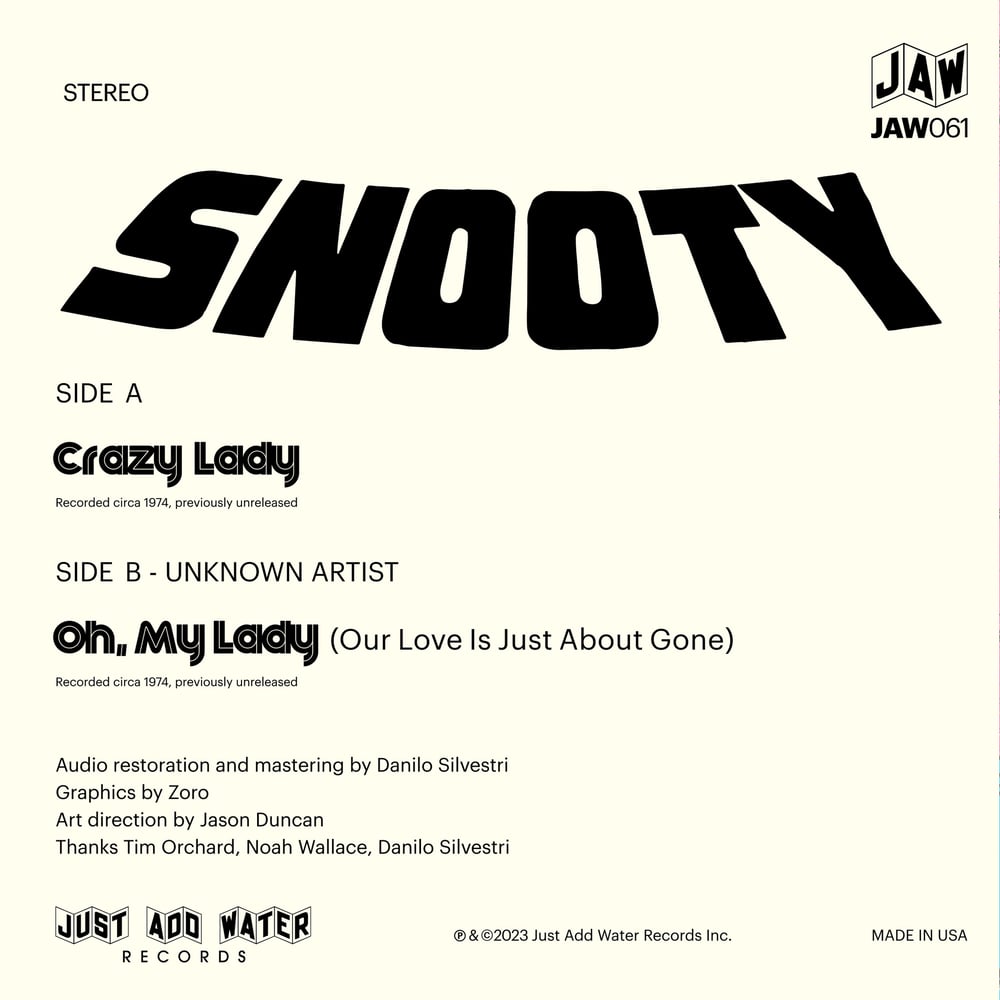 SNOOTY "Crazy Lady" / UNKNOWN "Oh My Lady (Our Love Is Just About Gone)" 7" single JAW061
It's been a long, long time since we've released a split 7". There's an extremely good reason for this being a split 7". These are are the only known songs by each of these groups. Sourced straight from the original rare circa '74 acetates. Restored and mastered by Danilo Silvestri (Giuda). SNOOTY sounds a bit like a mashup of HARPO's "Teenage Queen" and "MUFF's "Sexy Lady", while the flip side reminds us a bit of PANTHERMAN vocal-wise. Mega thanks to mega Glam collectors Tim Orchard and Noah Wallace for their assistance on this project.
Pressing info:
300 black vinyl
*FLAT RATE SHIPPING IN THE USA/PUERTO RICO MATTER NO HOW MUCH YOU BUY.
*The shipping calculator is not perfect. There are just too many variables for it to be accurate on larger overseas orders. Any extra postage you are charged will be. refunded. Please reach out if you have any questions.