TERRY WORLD WAR bundle 2LP + 7"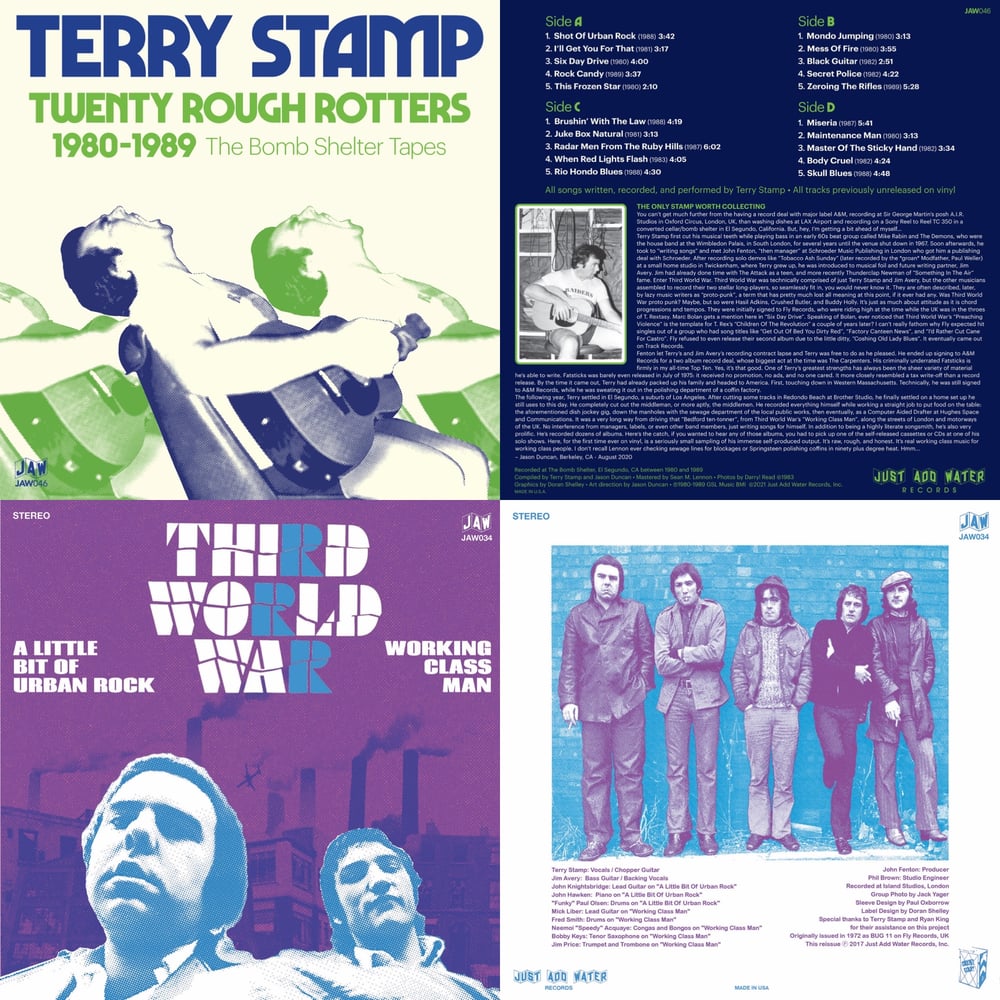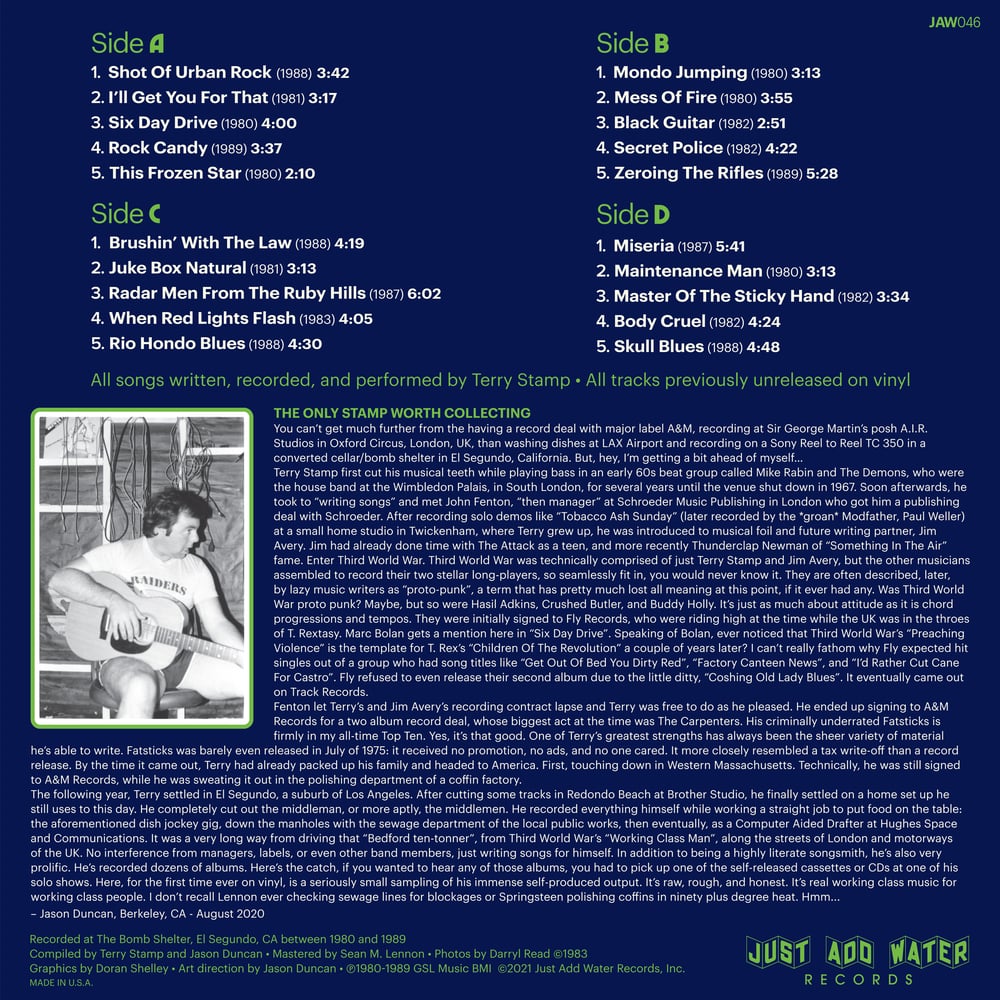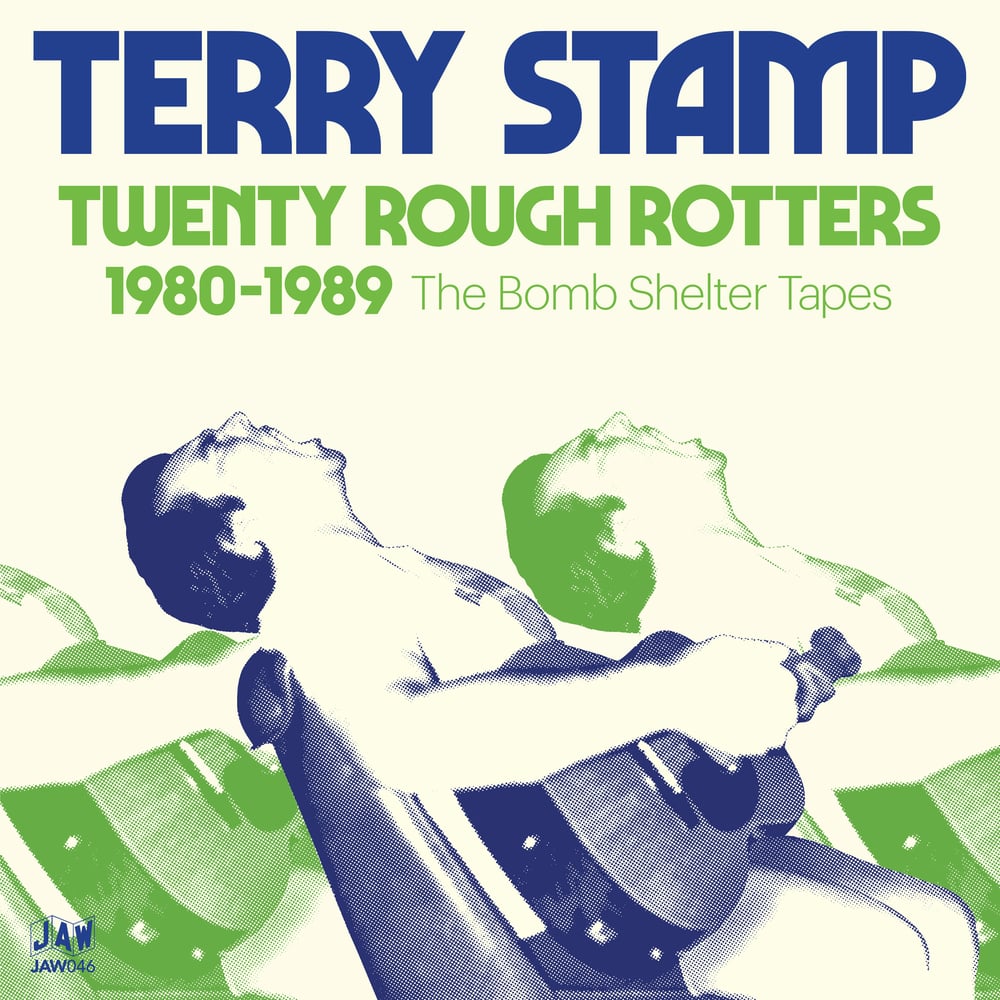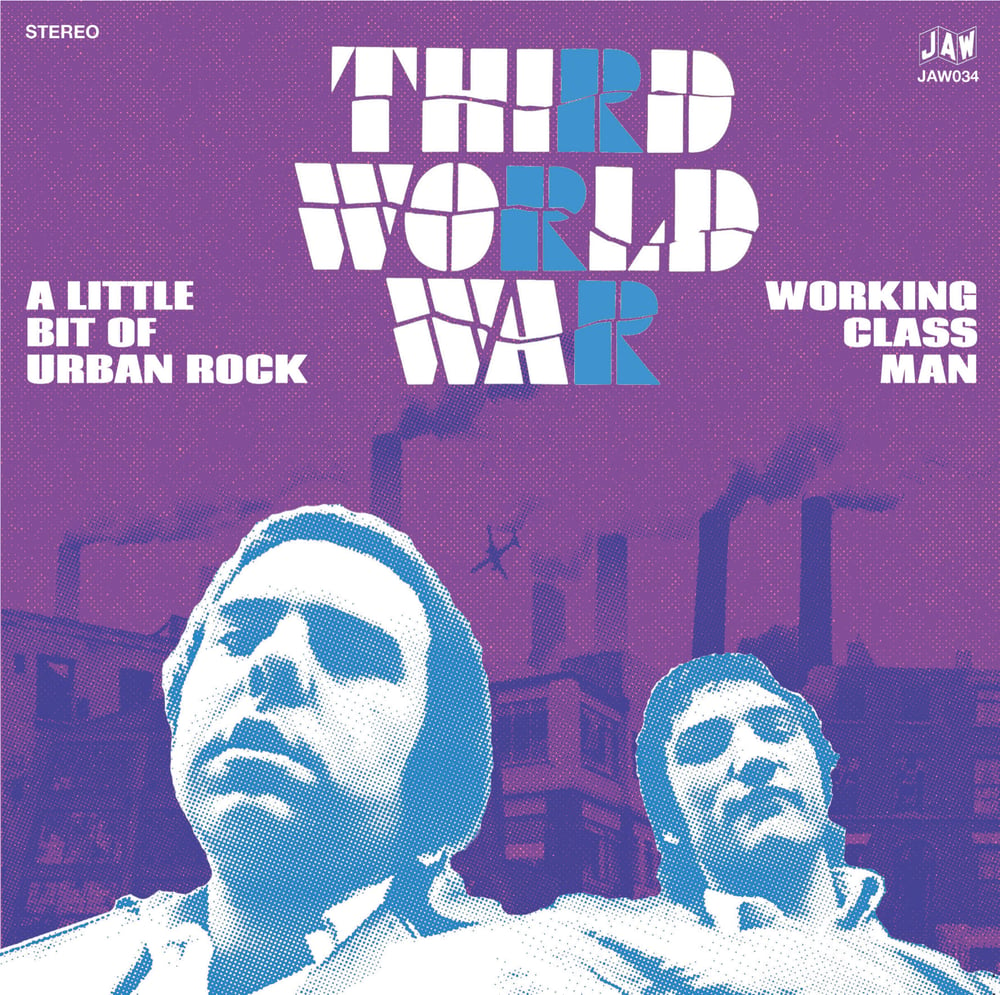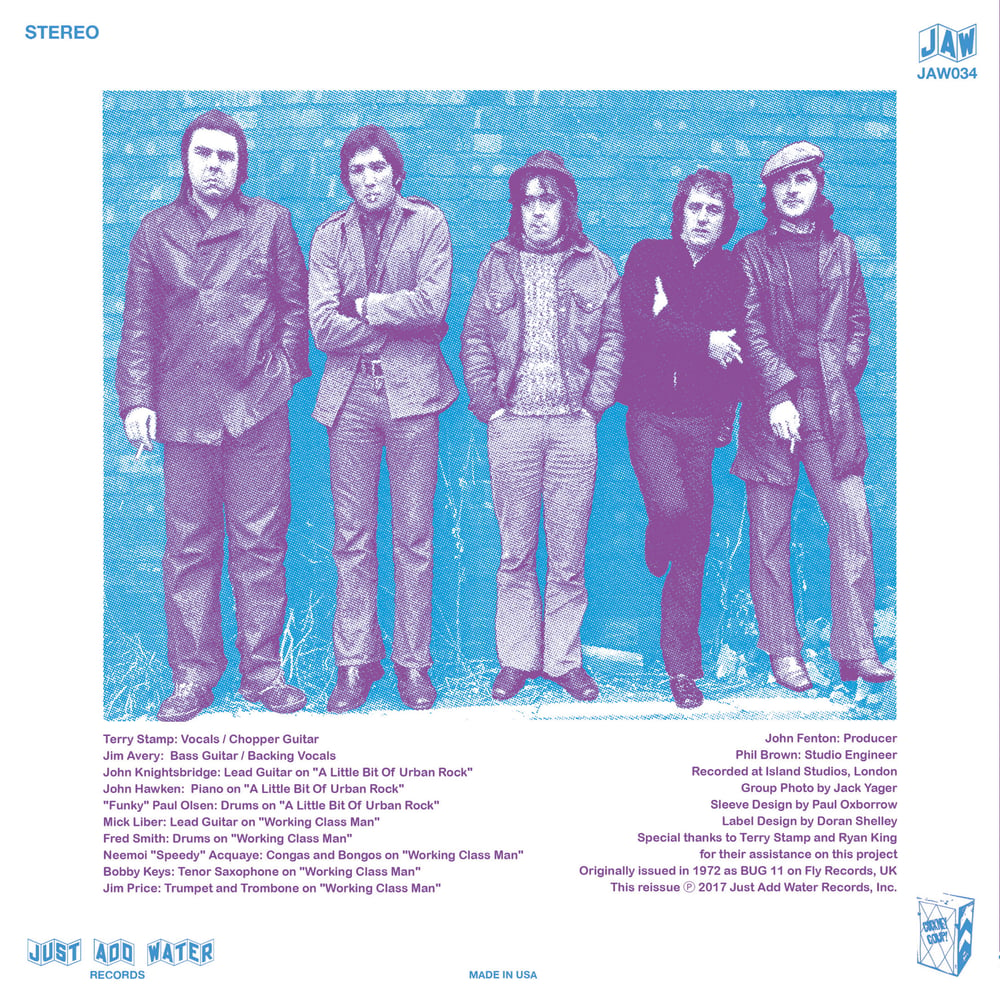 This bundle includes:
1 TERRY STAMP "TWENTY ROUGH ROTTERS 1980-1989" 2LP black vinyl (ltd. 400)
1 THIRD WORLD WAR "A Little Bit Of Urban Rock" 7" black vinyl (ltd. 700)
*All LP orders ship in premium Whiplash heavy duty mailers. $6 flat rate shipping to US/PR no matter how much you buy. All LPs to Canada are now shipped via UPS. Cheaper and quicker.
*** The shipping calculator is not perfect. There are just too many variables for it to be accurate on larger orders. Any extra postage you are charged will be refunded. Please reach out if you have any questions.