A RAINCOAT - It Came In The Night 7" JAW057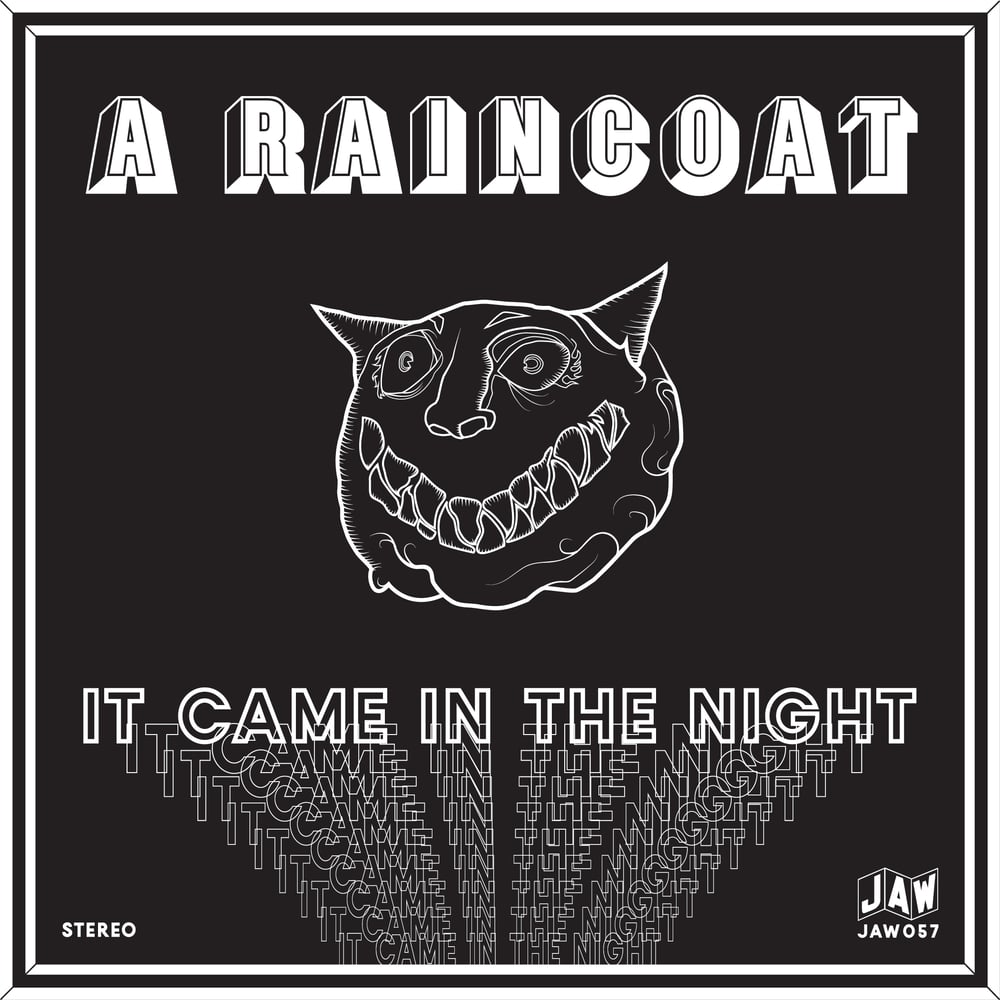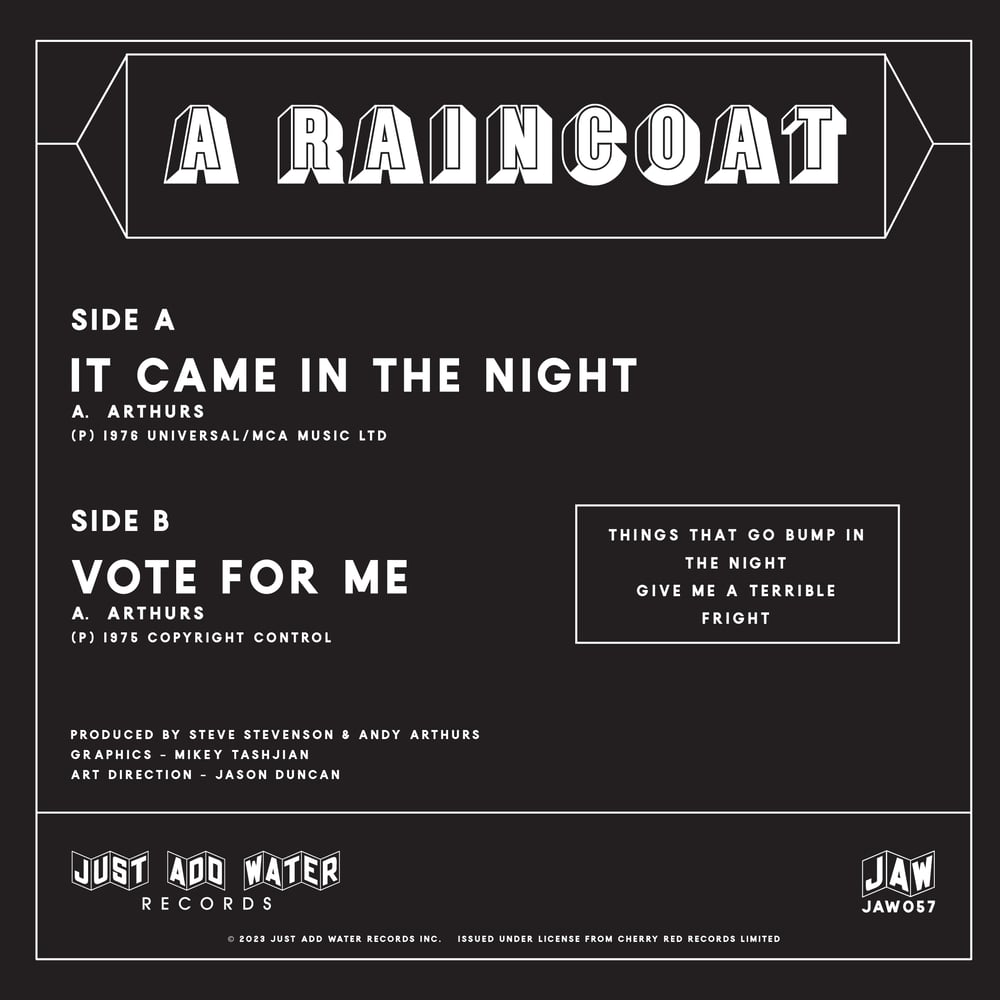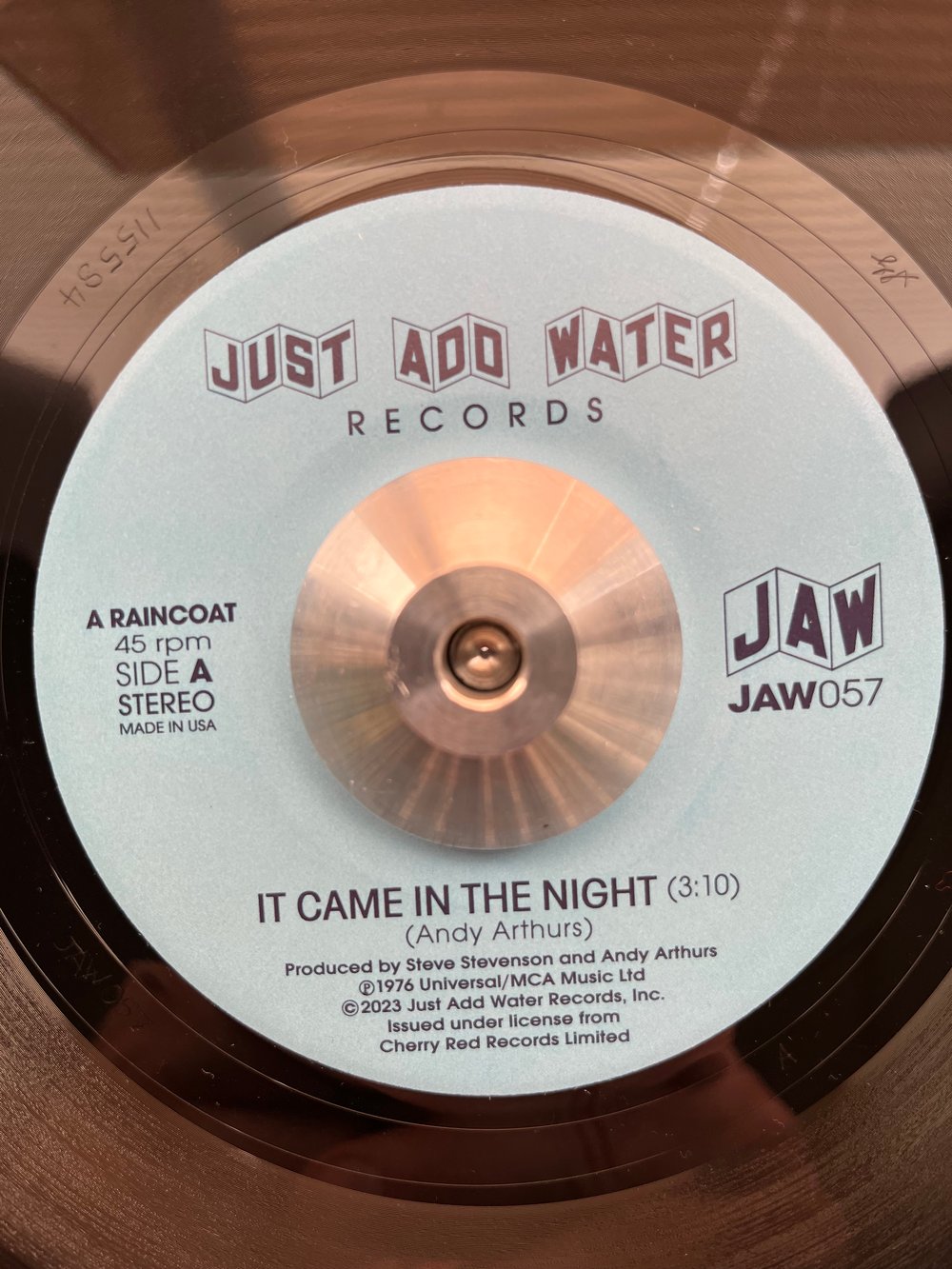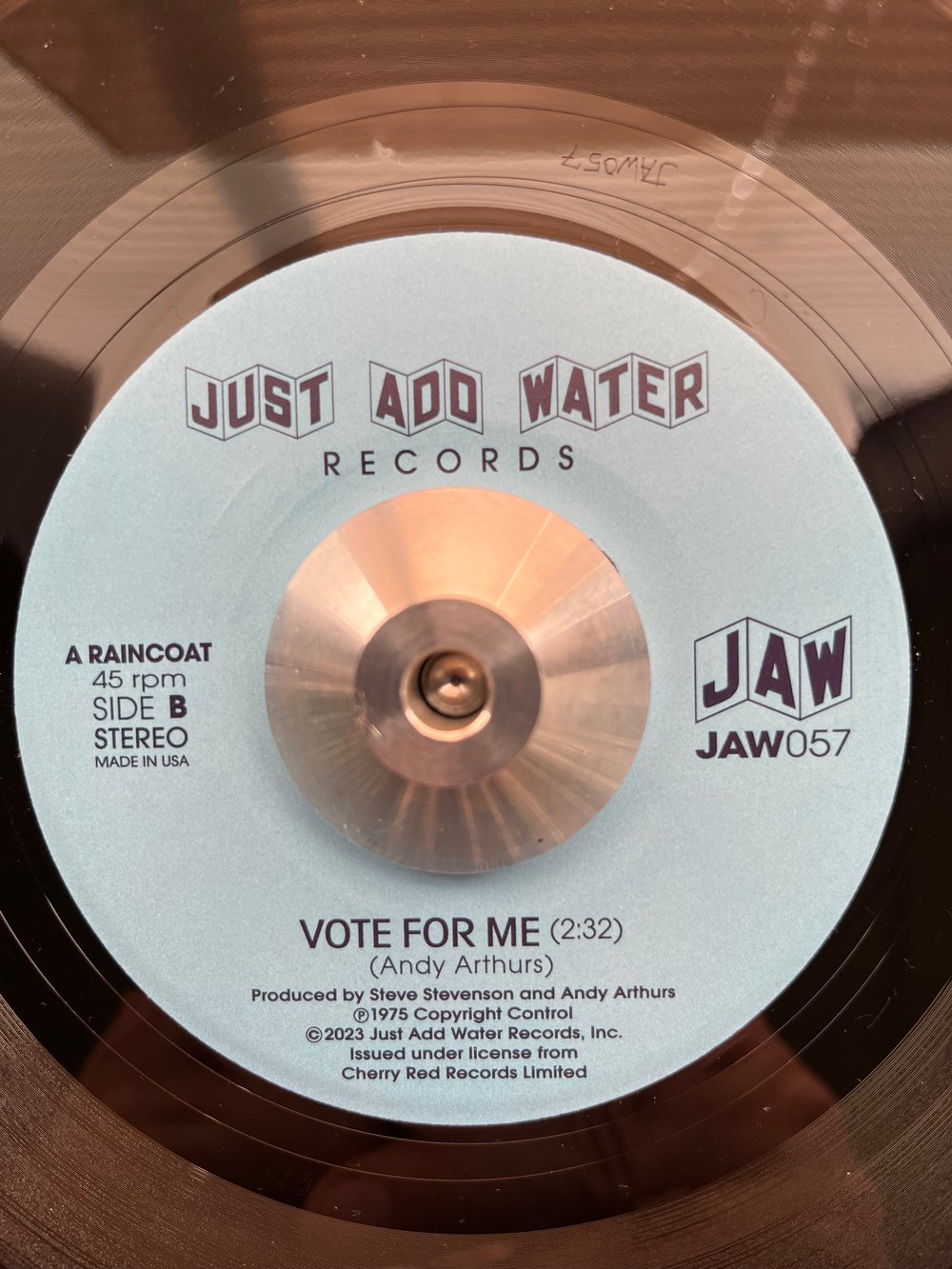 A RAINCOAT - It Came In The Night 7" JAW057
One of our all-time fave Junkshop Glam jamz, A RAINCOAT "It Came In Night. Unique pairing. The b-side on our reissue "Vote For Me" is far superior to the original b-side "Morocco". Bang for the buck, people! A Raincoat was a studio creation from Andy Arthurs of "Listen To My Brain" fame. "It Came In The Night" was also famously used (twice!) in Kenneth Anger's short film, Rabbit's Moon (1979 version). To us, this has always sounded like prime era Giorgio Moroder producing a Halloween record for Sparks, but with much better vocals. This is the first time this single has been available since 1976.
Pressing info:
300 black vinyl
*FLAT RATE SHIPPING IN THE USA MATTER HOW MUCH YOU BUY.
*The shipping calculator is not perfect. There are just too many variables for it to be accurate on larger overseas orders. Any extra postage you are charged will be. refunded. Please reach out if you have any questions.