JOHN DU CANN - The World's Not Big Enough LP JAW049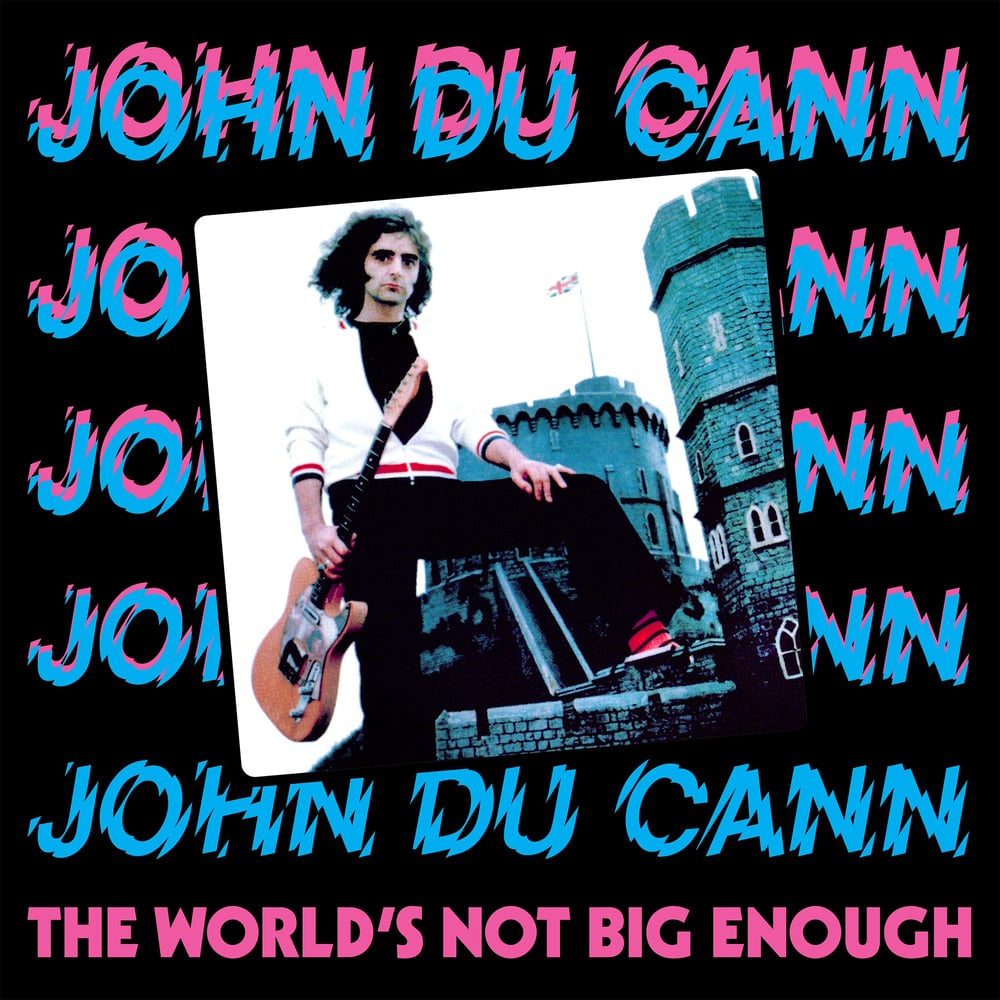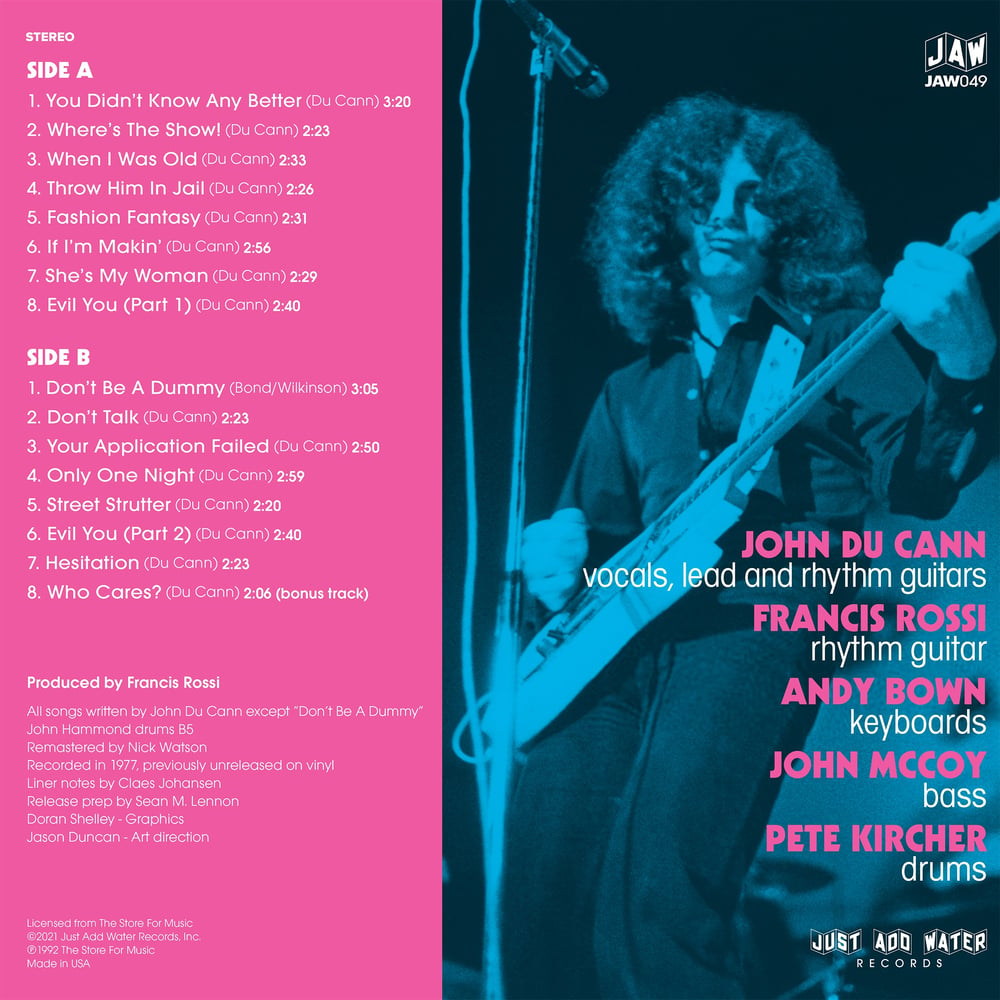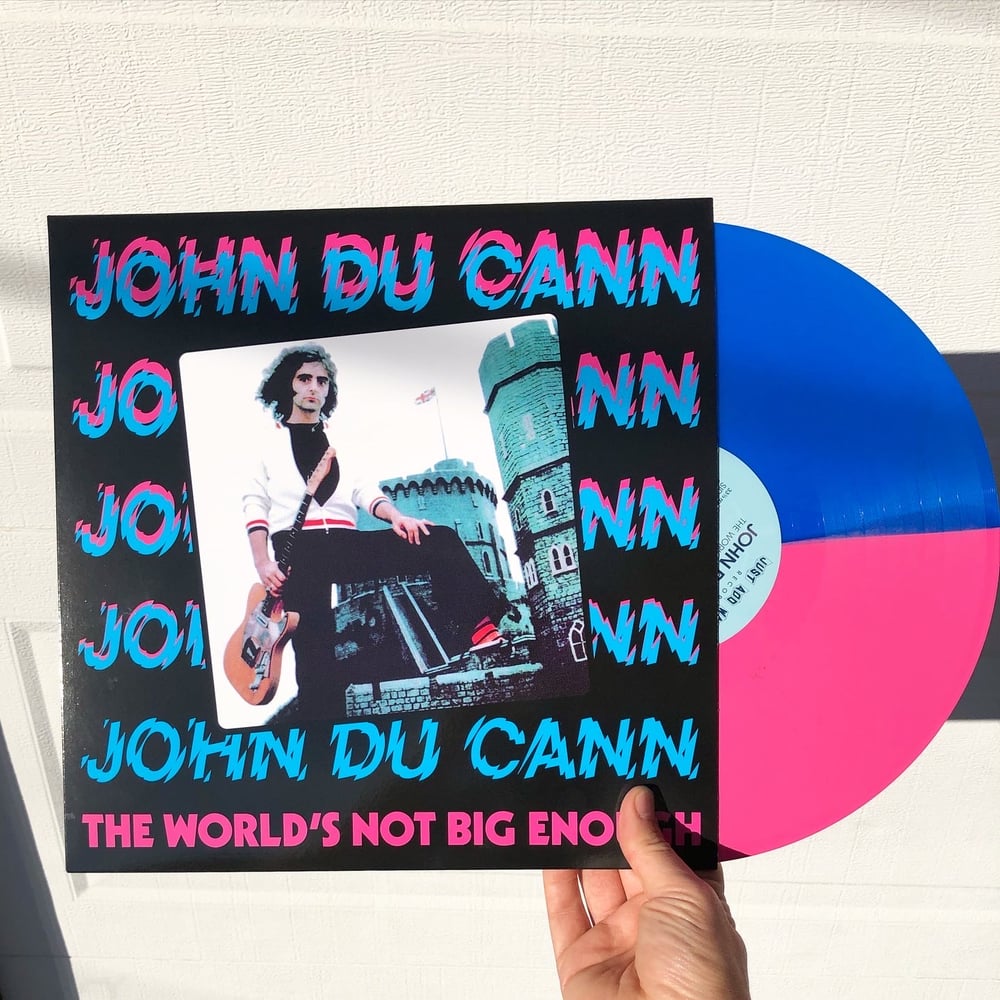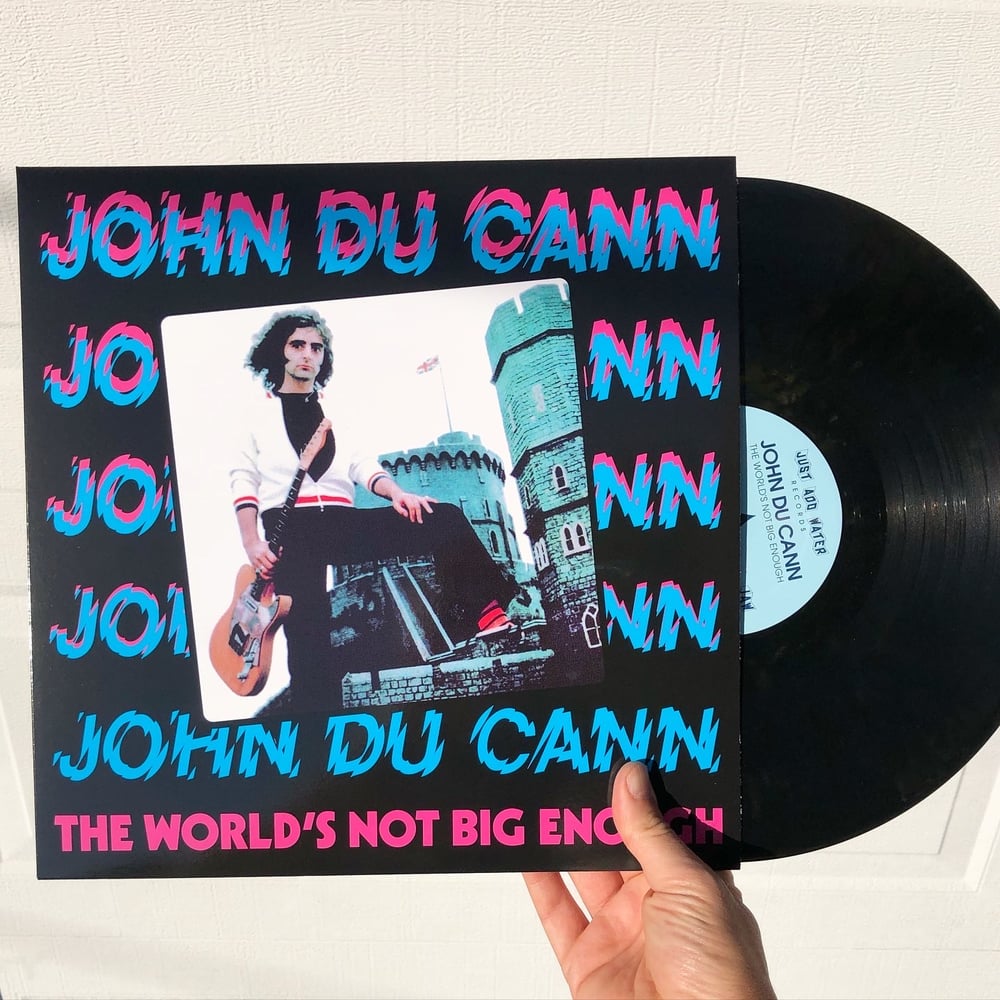 This album (plus one bonus track!) was recorded in 1977 and produced by Status Quo's FRANCIS ROSSI. Shockingly, this album has never been released on vinyl until now. It originally came out on CD in 1992 and is now long out of print and even that goes for good coin.
Du Cann's stellar career included freakbeat heroes THE ATTACK ("Magic In The Air"), psych/prog legends ANDROMEDA, and the group he's best known for, ATOMIC ROOSTER. Du Cann wrote their #4 hit single "Devil's Answer". A couple of years later he was in DAEMON, later renamed BULLET, then HARD STUFF. In 1974 he was even a temporary guitarist for a THIN LIZZY German tour.
In 1977, he was signed to the same management company as STATUS QUO, who paired him with Quo leader, Francis Rossi. The resulting album, "The World's Not Big Enough" included Rossi on guitar, Andy Bown (The Herd, Judas Jump, Status Quo) on keyboards, Pete Kircher (Honeybus, Status Quo, Liverpool Express) on drums, and John McCoy (Ian Gillian, Tyla Gang, U.K. Subs) on bass. Basically, this is Du Cann backed by Status Quo at their Belt Buckle Boogie peak.
A few songs from this album appeared on killer late 70s Punxploitation singles "Throw Him Jail", "Don't Be A Dummy", and "Where's The Show". This album has been described as "Quo mixed with the Sex Pistols", and we can't disagree with that assessment.
2nd pressing info:
300 black vinyl
200 opaque half bubblegum pink/half blue vinyl *LOW STOCK
1st pressing info:
300 black vinyl *SOLD OUT*
100 bubblegum pink vinyl *JAW exclusive *SOLD OUT*
100 transparent blue with black smoke vinyl *SOLD OUT*
*All LP orders ship in premium Whiplash heavy duty mailers. $6 flat rate shipping to US/PR no matter how much you buy. All LPs to Canada are now shipped via UPS. Cheaper and quicker.
*** The shipping calculator is not perfect. There are just too many variables for it to be accurate on larger international orders. Any extra postage you are charged will be refunded. Please reach out if you have any questions.