JESSE HECTOR - It Ain't Easy 1992-1996 LP JAW048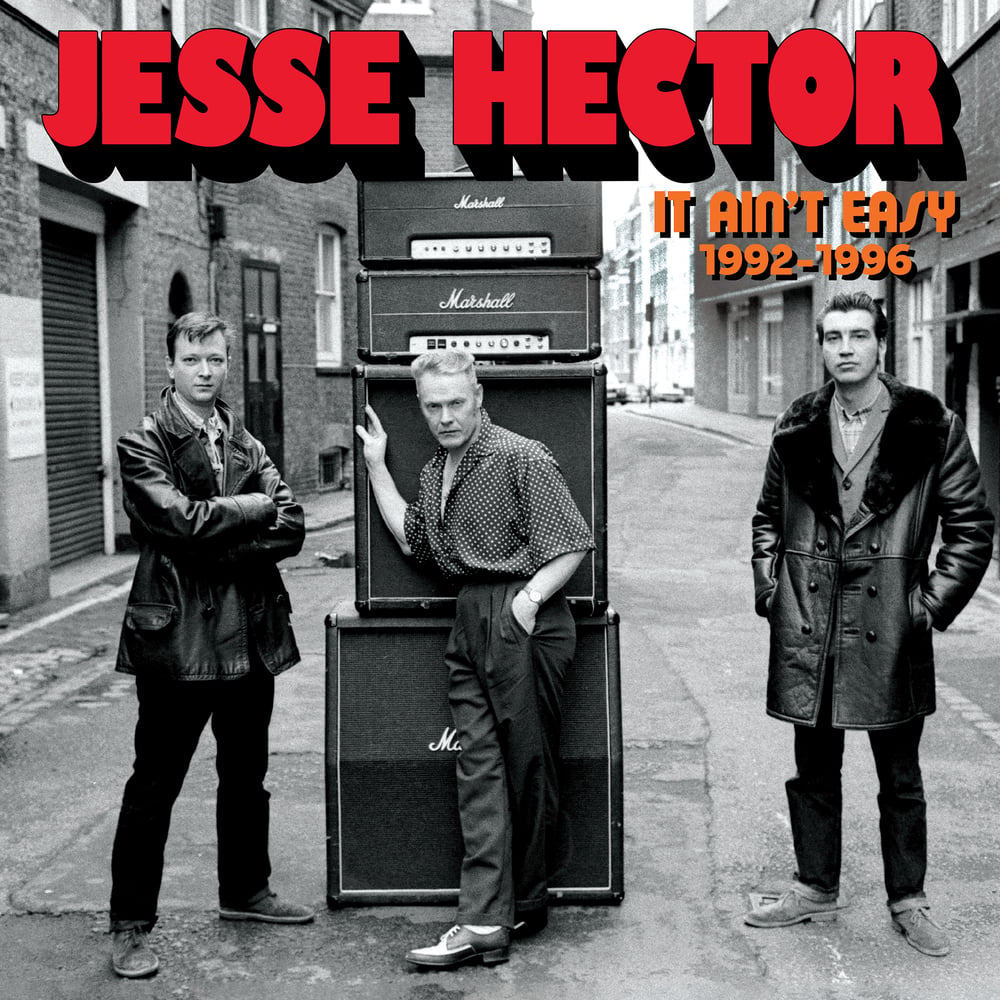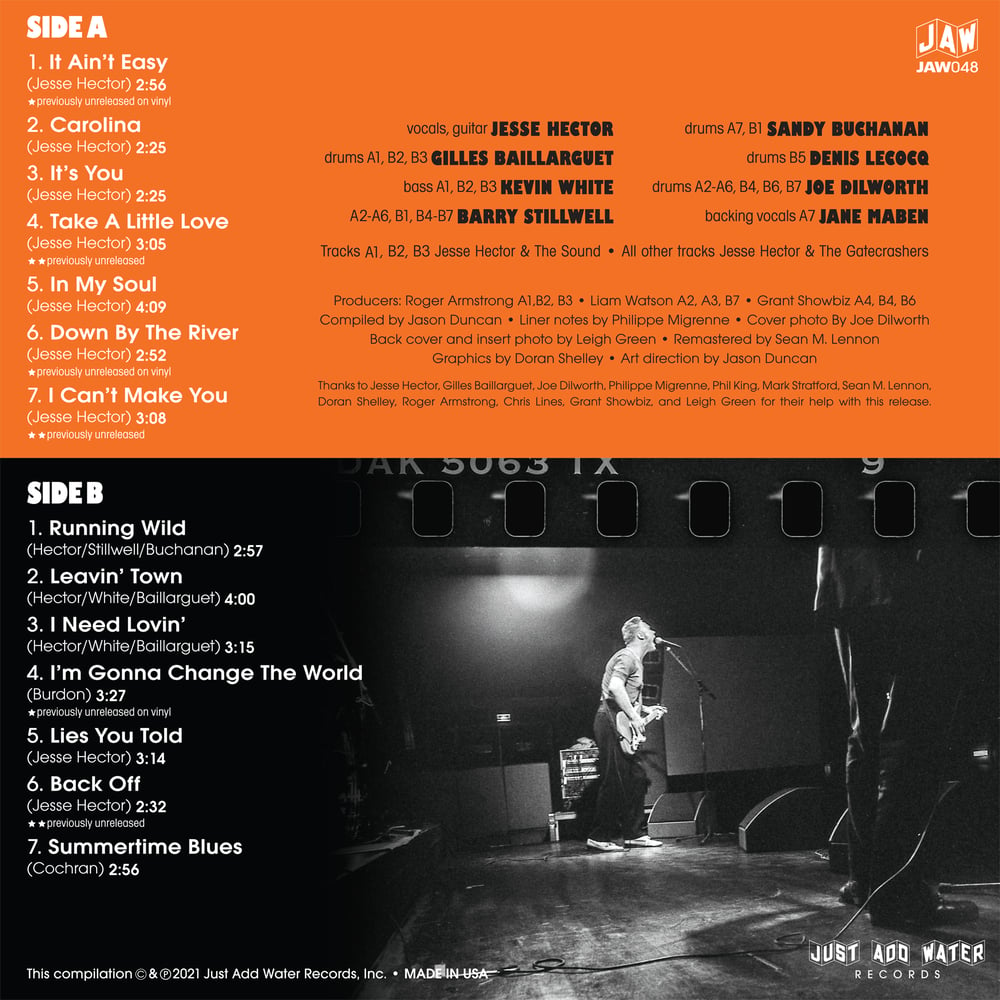 It goes without saying that we are devoted disciples of JESSE HECTOR. We already have both HELTER SKELTER and HAMMERSMITH GORILLAS in our catalog.
This album gathers Jesse Hector wild 90s recordings, which were an unbelievable return to form after a decade away from the music biz. Jesse hadn't lost a step and was backed most-ably by the gents in both THE SOUND and later THE GATECRASHERS. Jesse has graciously offered us three unreleased songs that have never appeared anywhere before. Hail Rock n Roll! Hail Jesse Hector.
Side A:
1. It Ain't Easy (first time on vinyl)
2. Carolina
3. It's You
4. Take A Little Love (unreleased)
5. In My Soul
6. Down By The River (first time on vinyl)
7. I Can't Make You (unreleased )
Side B:
1. Running Wild
2. Leavin' Town
3. I Need Loving
4. I'm Gonna Change The World (first time on vinyl)
5. Lies You Told
6. Back Off (unreleased)
7. Summertime Blues
Pressing info:
300 black vinyl *1 left!
100 transparent orange with black smoke vinyl *JAW exclusive *SOLD OUT
100 opaque red vinyl *SOLD OUT
*All LP orders ship in premium Whiplash heavy duty mailers. $6 flat rate shipping to US/PR no matter how much you buy. All LPs to Canada are now shipped via UPS. Cheaper and quicker.
*** The shipping calculator is not perfect. There are just too many variables for it to be accurate on larger orders. Any extra postage you are charged will be refunded. Please reach out if you have any questions.