COLOURED BALLS "Rock Your Arse Off! Live At Festival Hall 1972" LP JAW045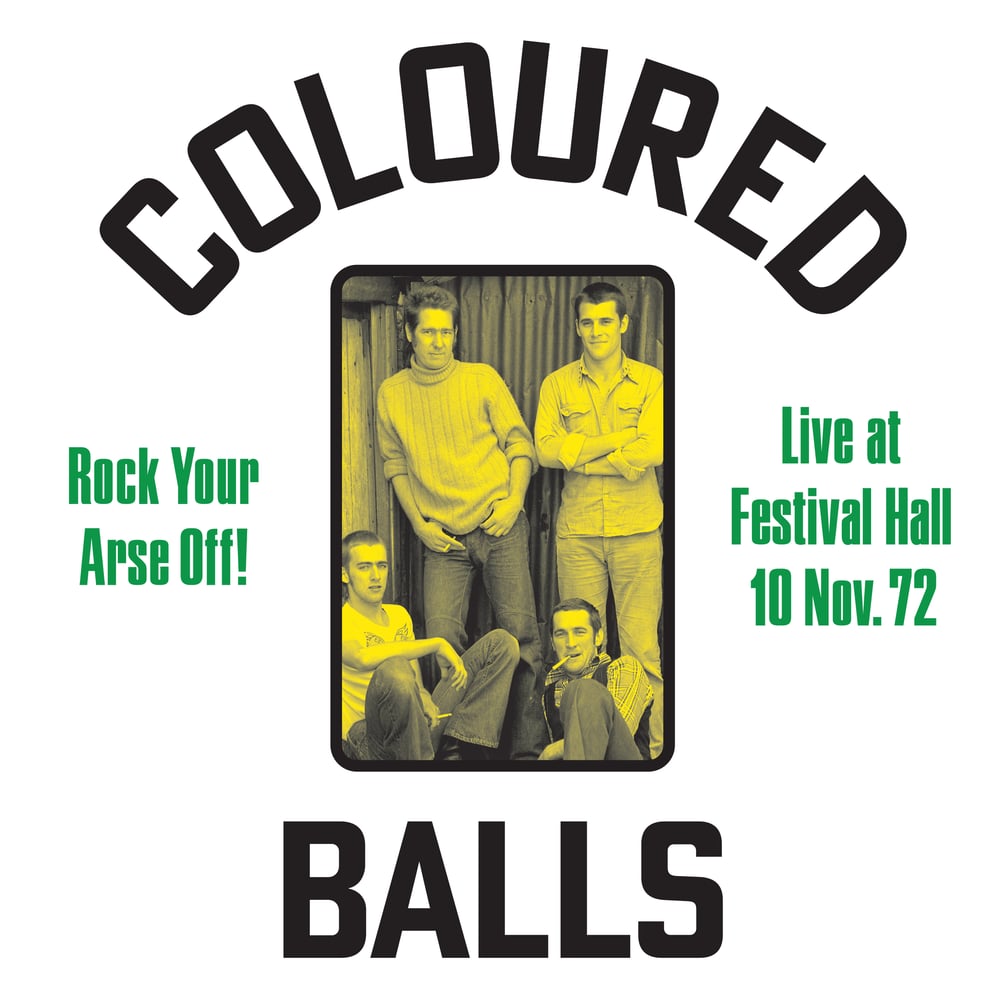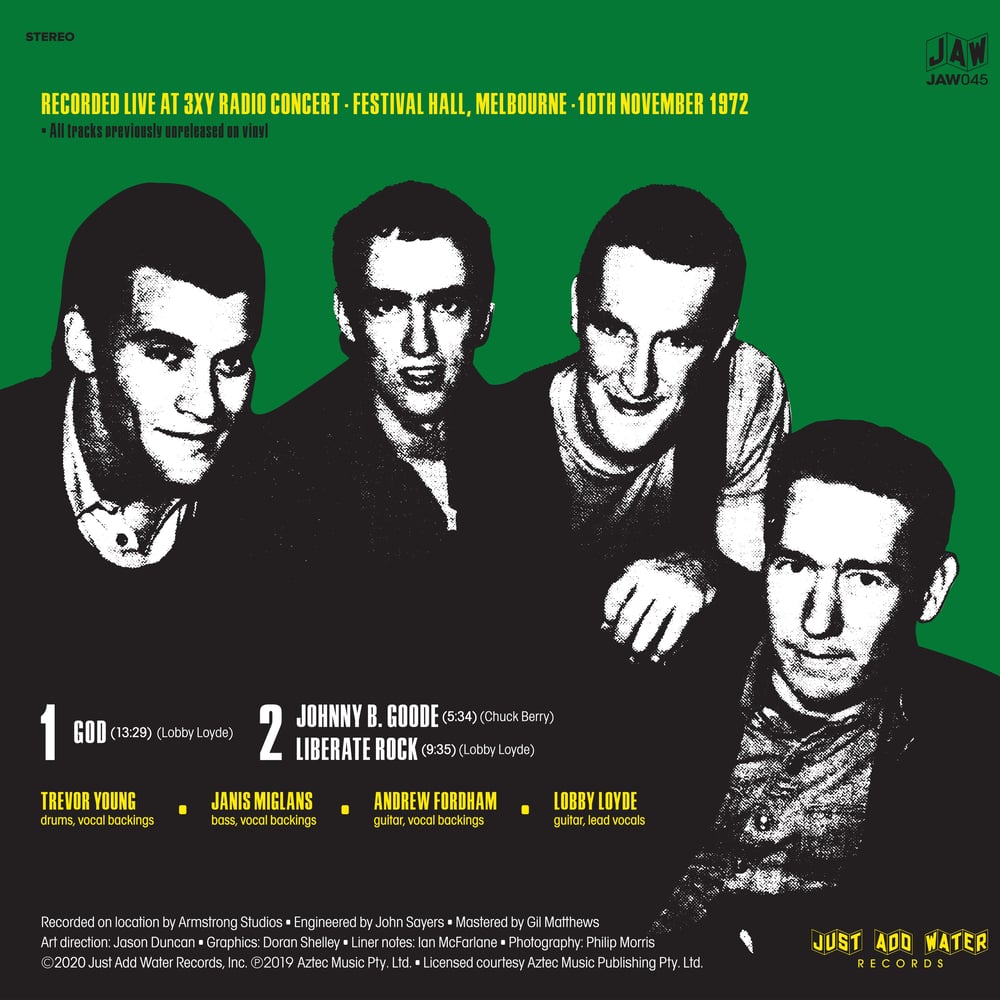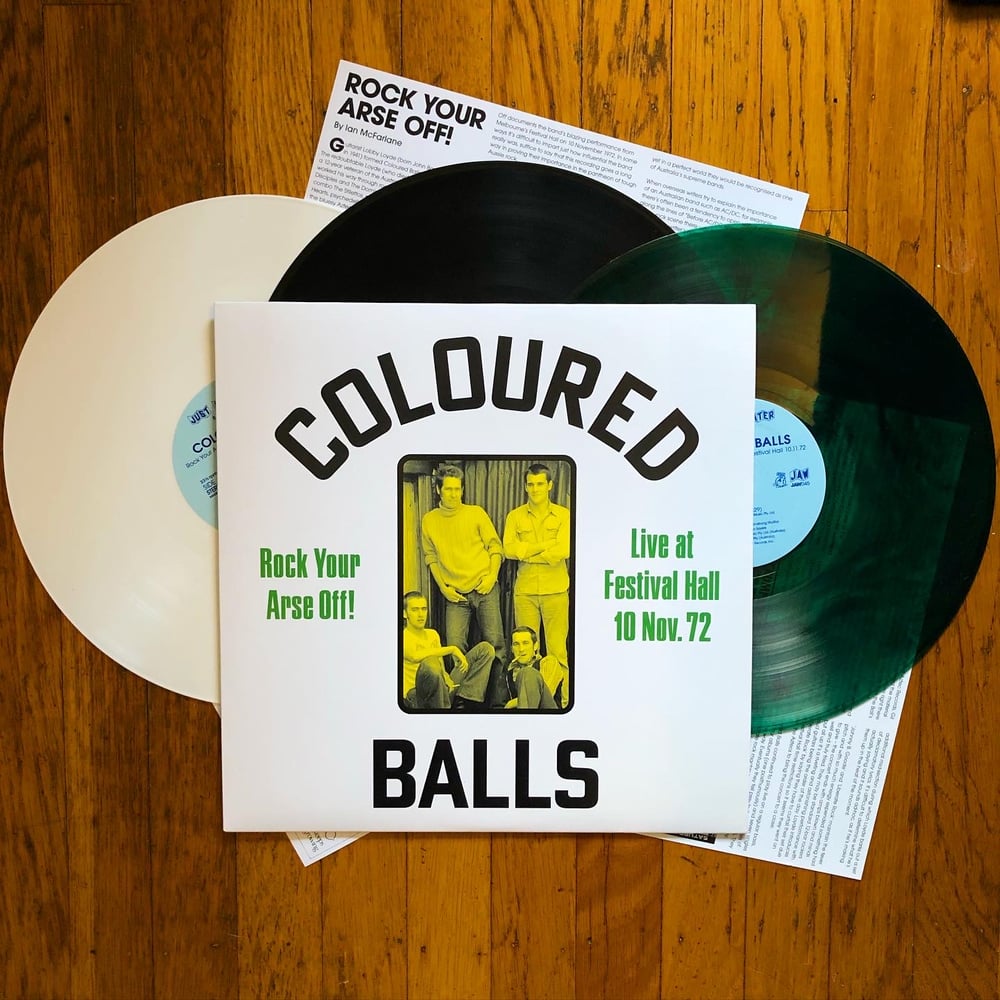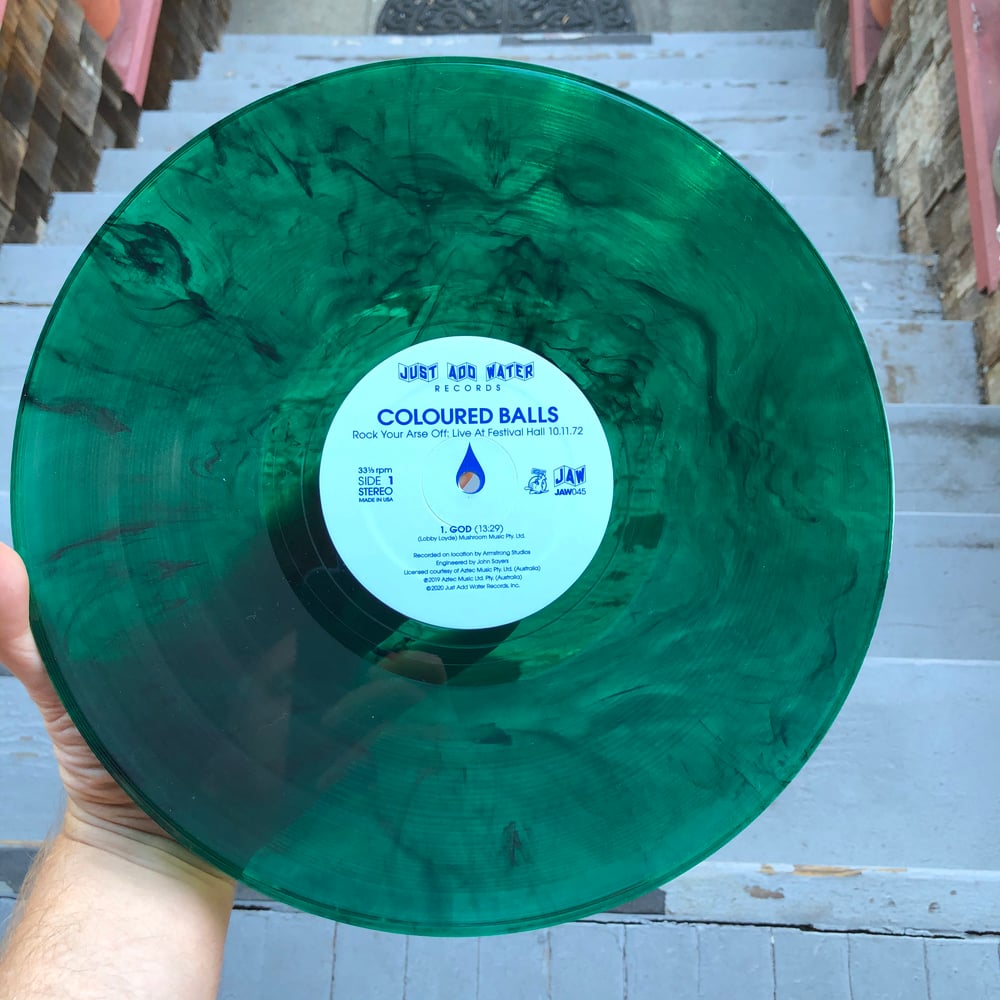 Stunning quality live recording documenting COLOURED BALLS tearing the roof off Melbourne's venerable Festival Hall - available on vinyl for the first time! This gig was recorded by Armstrong's Studio and engineered by John Sayers, who also did their "Ball Power" LP. This album has the entire 3-song, 30 minute set they played that night, including the only known recording of "GOD." with vocals!!! LOBBY LOYDE wryly introduces "GOD" with, "This is the first movement from an electronic symphony called "The First Movement of GOD". It may not be your thing, but can't win 'em all." Their set was shortened due to them playing last on the bill and Festival Hall not exactly being a late-night sort of place. The Festival Hall gig was a farewell show for headliners BILLY THORPE and THE AZTECS who were to jetting off to London the following day in search of even bigger recognition having already completely conquered their native Australia. Mastered from the original tape by Aztecs drummer and producer/engineer extraordinaire, GIL MATTHEWS. Analog start to finish. Liner notes by leading Australian Rock authority, IAN McFARLANE.
2nd press in stock now!
300 black vinyl
100 white vinyl FEW LEFT!
100 black and green swirl *JAW exclusive FEW LEFT!
*All LP orders ship in premium Whiplash heavy duty mailers. $6 flat rate shipping to US/PR no matter how much you buy. All LPs to Canada are now shipped via UPS. Cheaper and quicker.
*** The shipping calculator is not perfect. There are just too many variables for it to be accurate on larger international orders. Any extra postage you are charged will be refunded. Please reach out if you have any questions.