JOHN DU CANN - Thanx For Nothing LP JAW052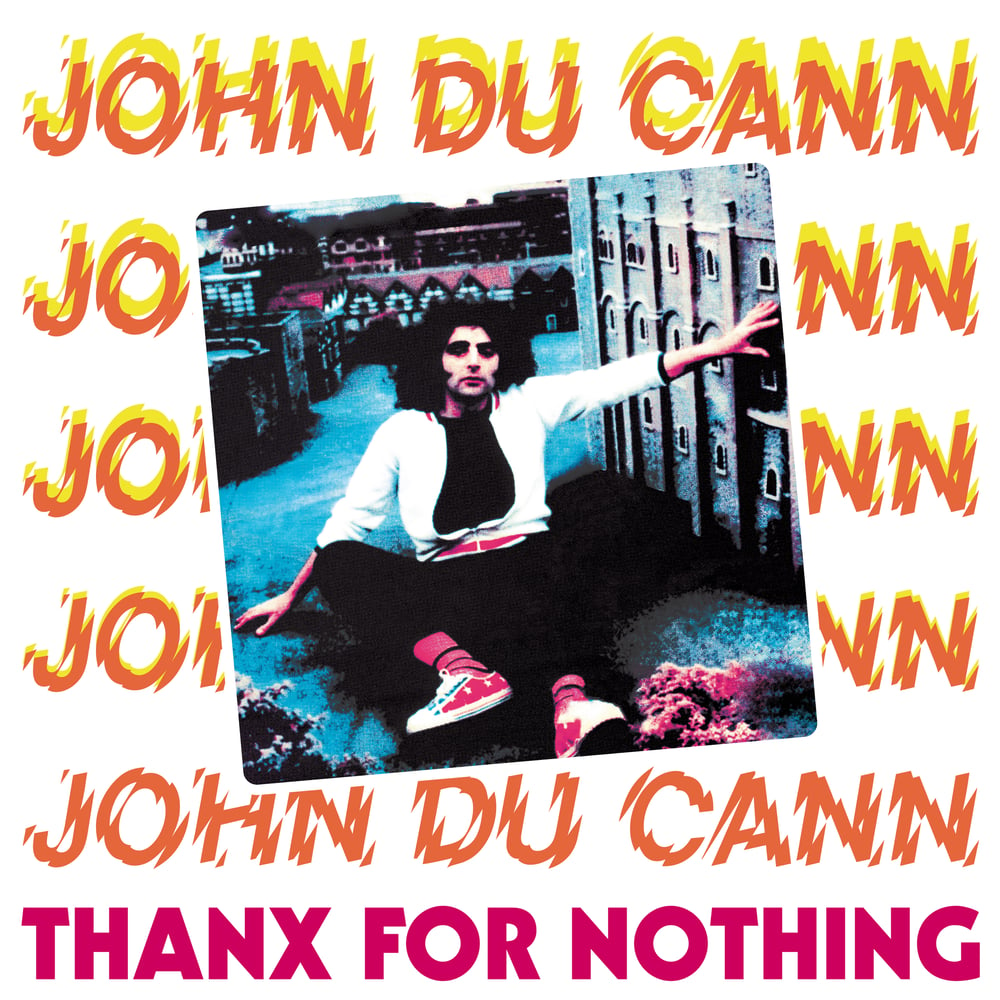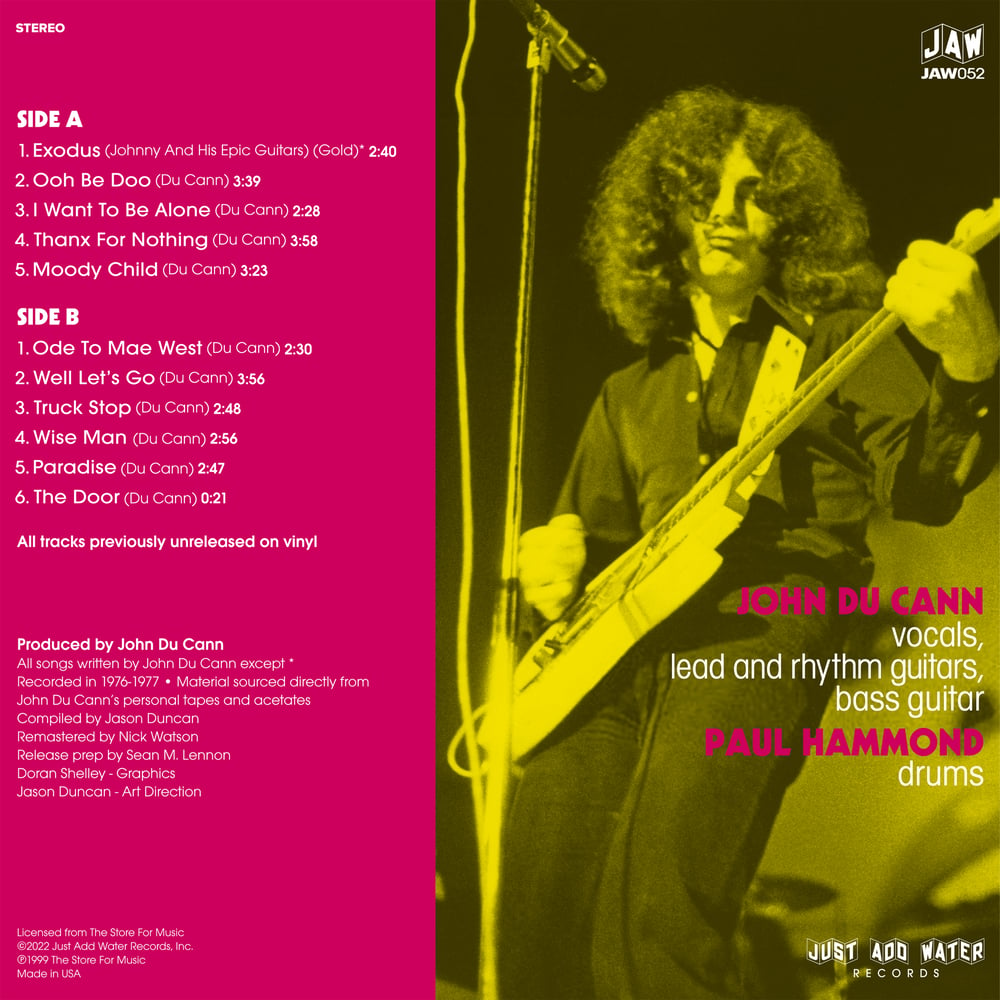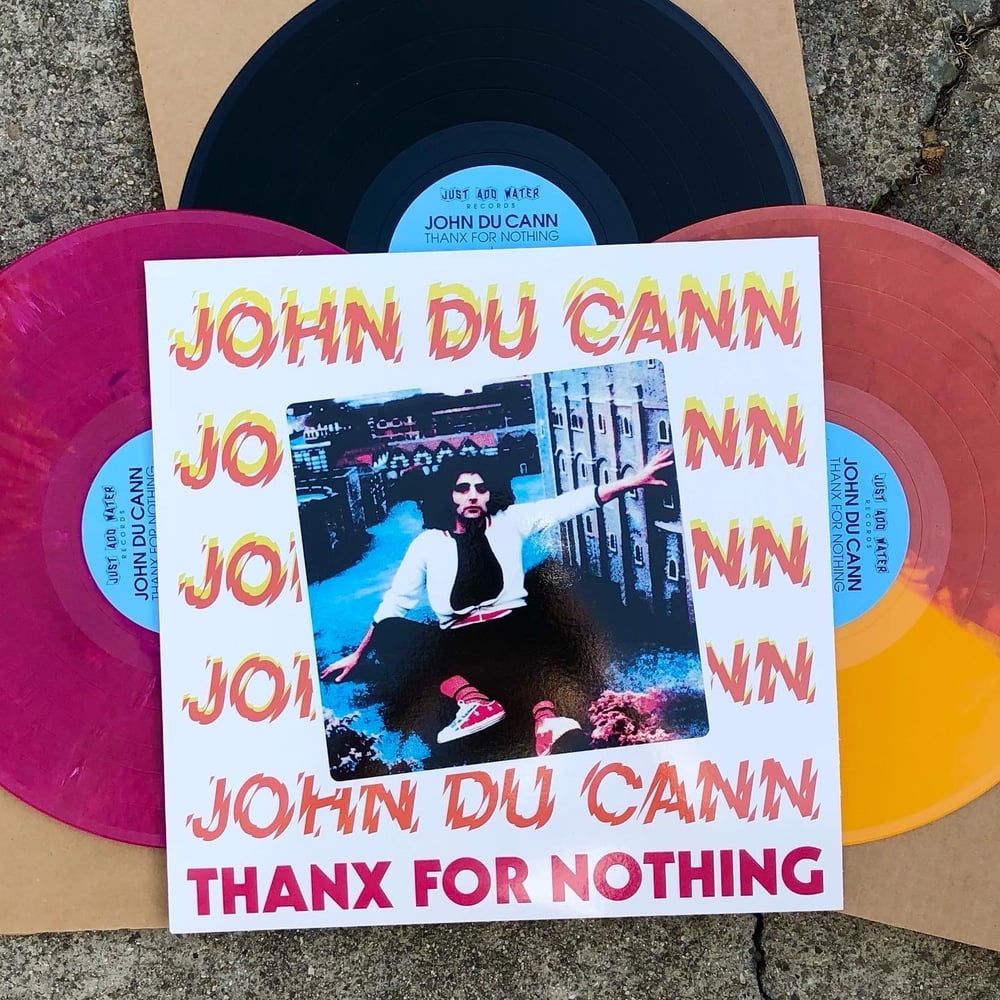 This is our second LP of John Du Cann's recordings from the '76-'77 era. This time around John handles all guitar and bass duties while his ATOMIC ROOSTER/DAEMON/BULLET/HARD STUFF cohort, PAUL HAMMOND, is on drums. This album should definitely be seen as a companion to his "The World's Not Big Enough" LP, recorded in 1977, that finally saw the light of day on vinyl on our label in 2021. These tracks are literally the bonus tunes that originally appeared on the long out of of print and rare 1999 CD version of "The World's Not Big Enough". These songs were sourced directly from John Du Cann's personal tapes and acetates. Two of the tunes, "Moody Child" and "I Want To Be Alone" were re-recorded by DU CANN in 1980 when ATOMIC ROOSTER reunited for their fantastic self-titled album. The songs were re-titled, "Don't Lose Your Mind" and I Can't Stand It", respectively. ALL TRACKS PREVIOUSLY UNRELEASED ON VINYL.
Track listing:
A1. Exodus (Johnny And His Epic Guitars)
A2. Ooh Be Doo
A3. I Want To Be Alone
A4. Thanx For Nothing
A5. Moody Child
B1. Ode To Mae West
B2. Well Let's Go
B3. Truck Stop
B4. Wise Man
B5. Paradise
B6. The Door
Pressing info:
300 black vinyl
100 opaque half orange/half yellow vinyl *JAW exclusive
100 opaque magenta
*** The shipping calculator is not perfect. There are just too many variables for it to be accurate on larger orders. Any extra postage you are charged will be refunded. Please reach out if you have any questions.