COLOURED BALLS "Flash" b/w "Dave The Rave" 7" single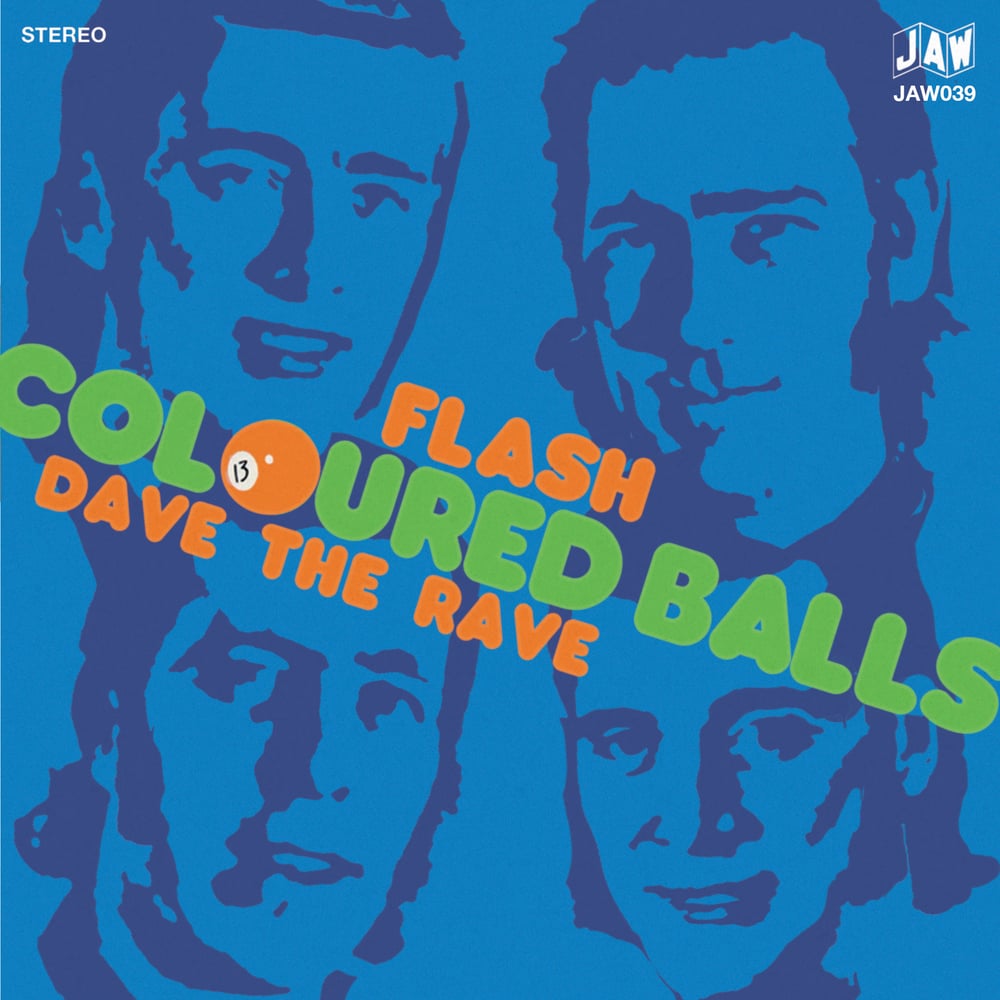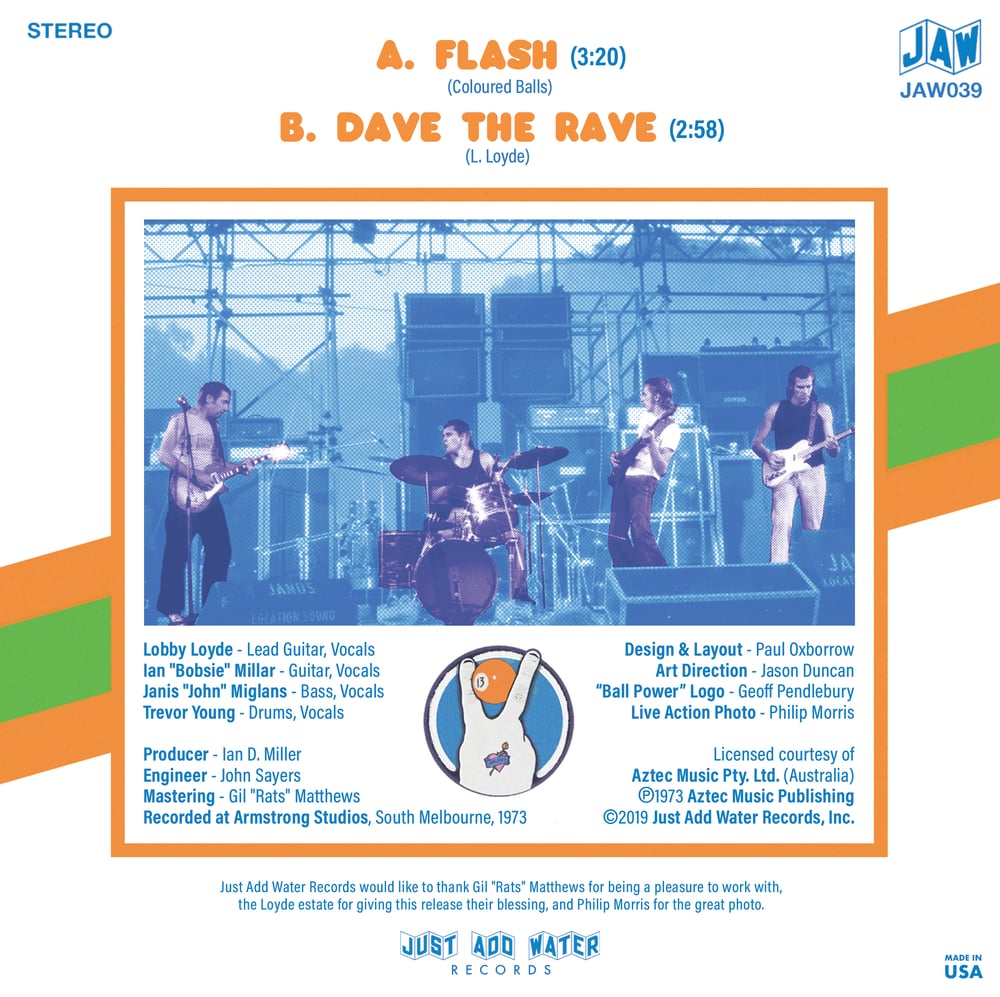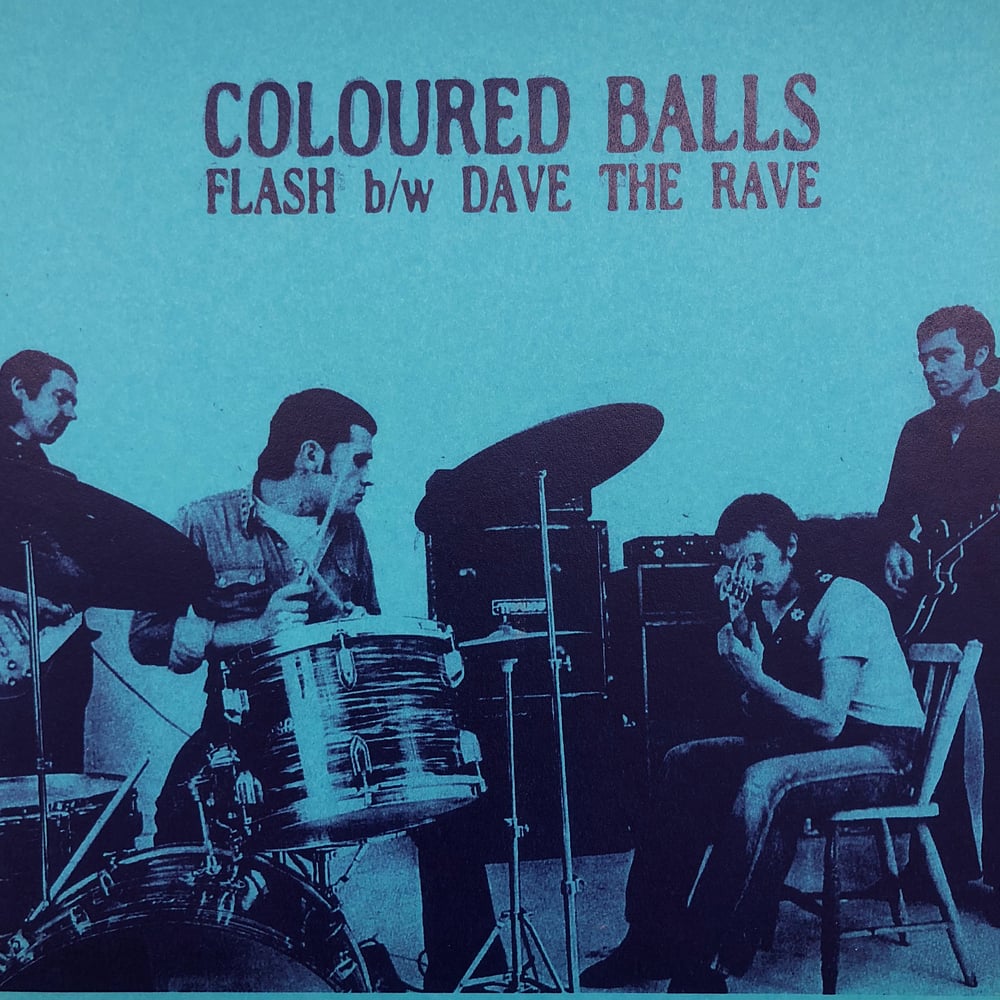 COLOURED BALLS' legendary and nearly impossible to find "Flash" b/w "Dave The Rave" single from November '73 is finally back in print for the first time ever. It was originally released on EMI Australia a month ahead of their essential "Ball Power" LP. "Flash" is, of course, the cracking lead-off track on "Ball Power" and features a rare lead vocal from bassist Janis "John" Miglans. You can almost feel the air being pushed by Bobsie Millar's Strauss stacks as he rips into those opening chords right before Lobby Loyde tears into one of his trademark leads. Exclusive B-side "Dave The Rave" has never been reissued on vinyl ever!
Pressing info:
800 black vinyl
100 Ball Power Blue (JAW mail order exclusive) *2 left!
100 Ball Power Orange (JAW mail order exclusive) *SOLD OUT
25 numbered test pressings with alternate sleeve (JAW mail order exclusive) *SOLD OUT
*** The shipping calculator is not perfect. There are just too many variables for it to be accurate on larger orders. Any extra postage you are charged will be refunded. Please reach out if you have any questions.