DAMON LYON-SHAW "Why Cry Why" 7" single JAW060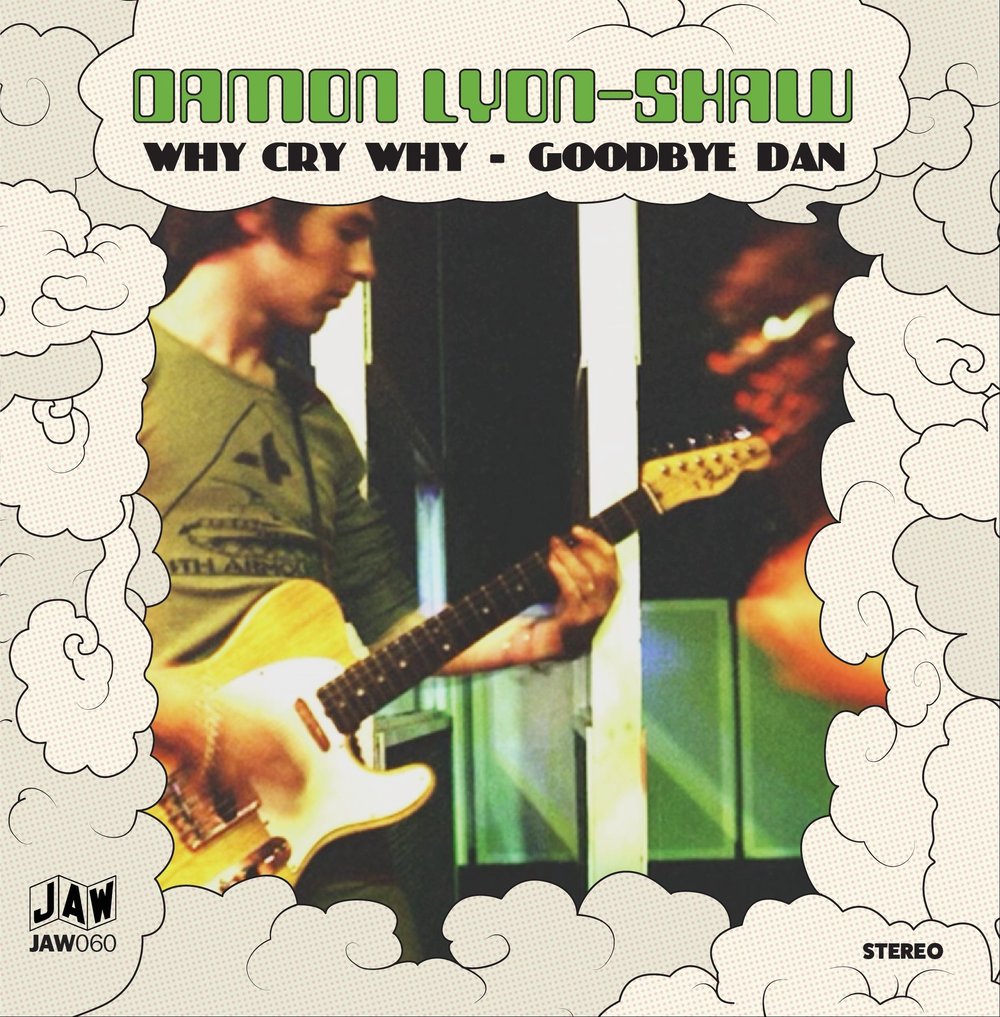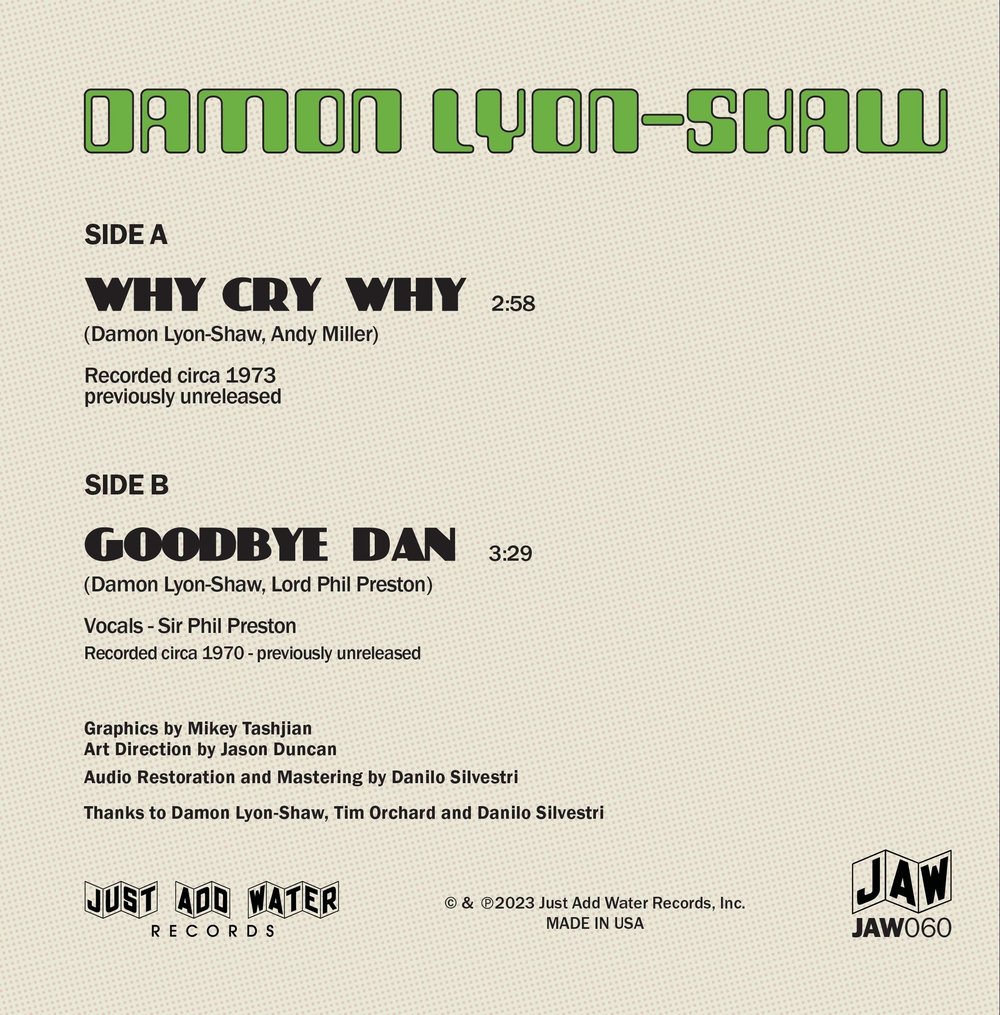 DAMON LYON-SHAW "Why Cry Why" b/w "Goodbye Dan" 7" single JAW060
UNRELEASED Glam/Proto Punk on the A-side, fuzzed out Syd Barrett-era Floyd style groover on the b-side. Sourced directly from the only known acetates and with Damon Lyon-Shaw's very kind permission. These tunes from circa '73 and '70 respectively are seeing the light of day for the very first time. Restored and mastered by Danilo Silvestri (Giuda).
Damon Lyon-Shaw has produced some of our all-time favorite records including The Factory "Path Through The Forest" single and Status Quo "On The Level" and "Blue For You" LPs. He is primarily known for his engineering work including The Who "Tommy", Third World War "II" and some of the prime 70s Status Quo albums.
During downtime at the I.B.C Studios in London, Damon and his fellow engineers, whom were all musicians, would cut their own songs in between sessions. These tracks were only pressed to acetates and given to those who played on the sessions and their friends. Finding not one, but two of these acetates from the same time period is a miracle.
*FLAT RATE SHIPPING IN THE USA/PUERTO RICO MATTER NO HOW MUCH YOU BUY.
*The shipping calculator is not perfect. There are just too many variables for it to be accurate on larger overseas orders. Any extra postage you are charged will be. refunded. Please reach out if you have any questions.