ROCKIN' HORSE - Julian The Hooligan 7" mono JAW058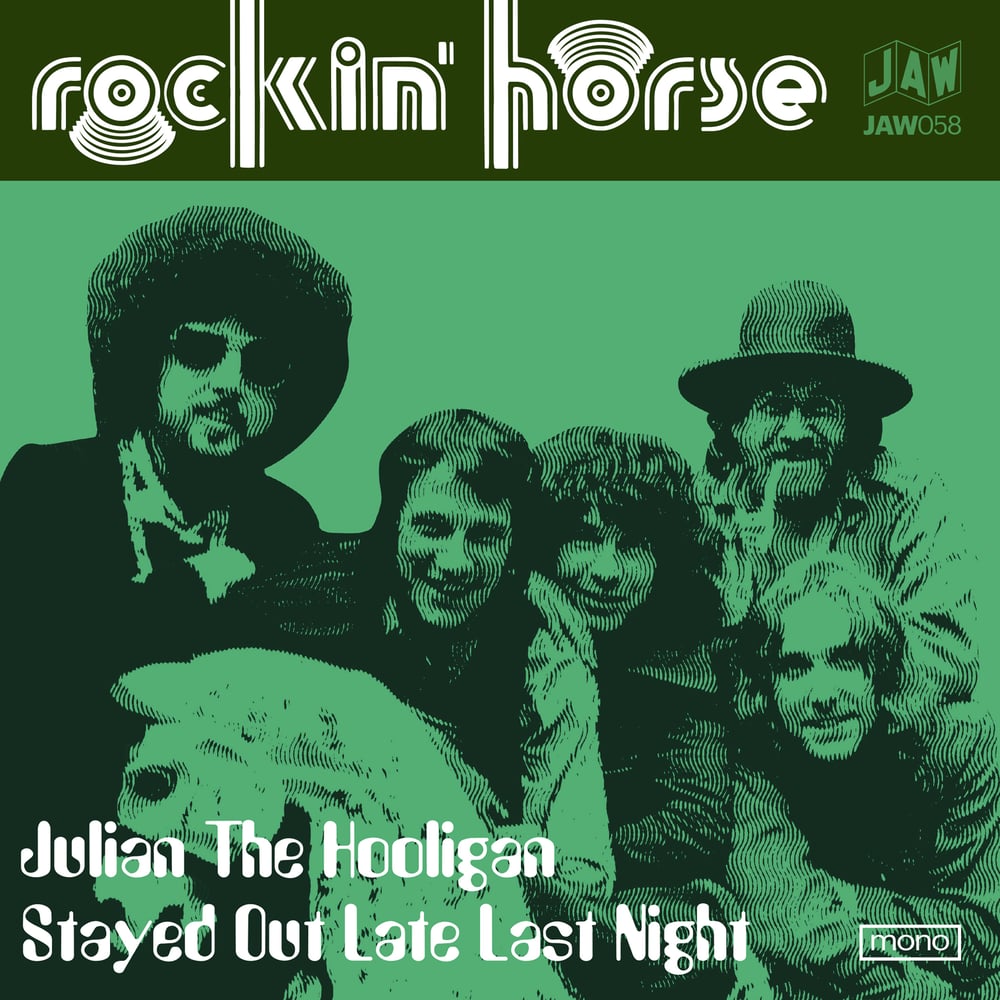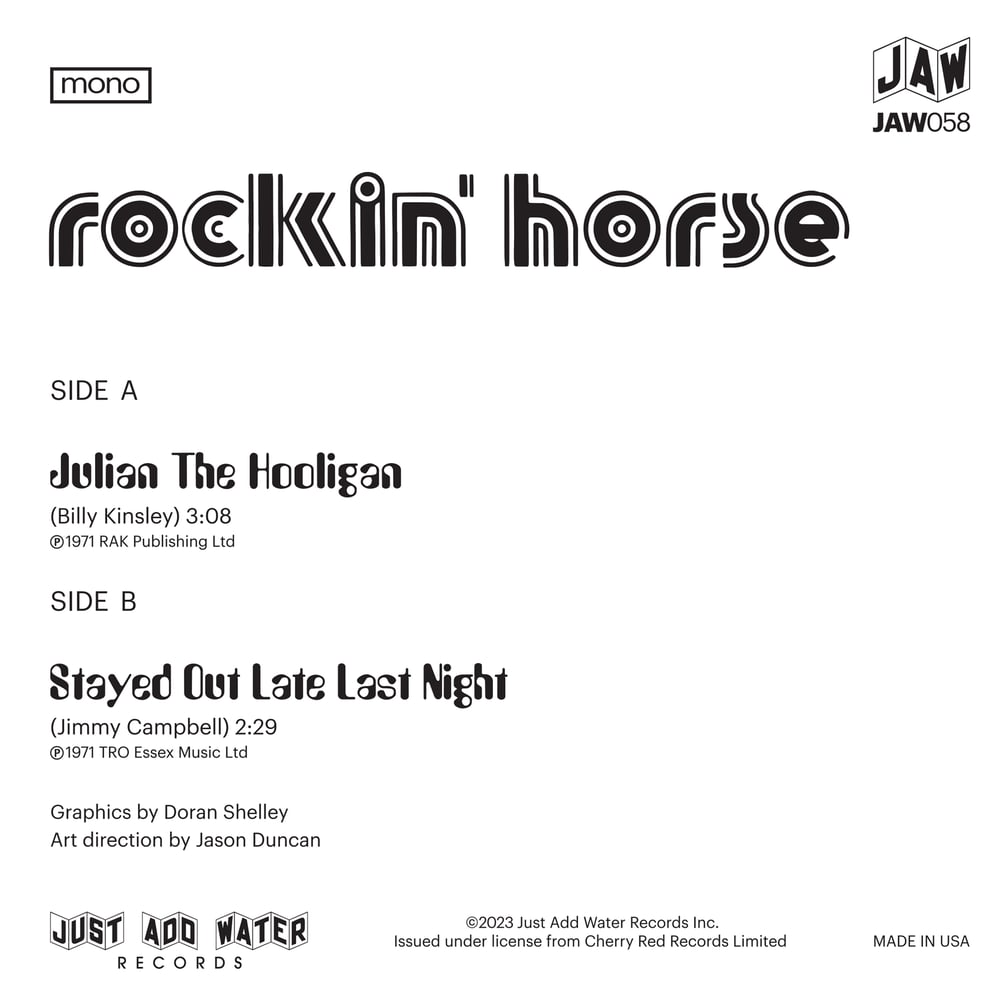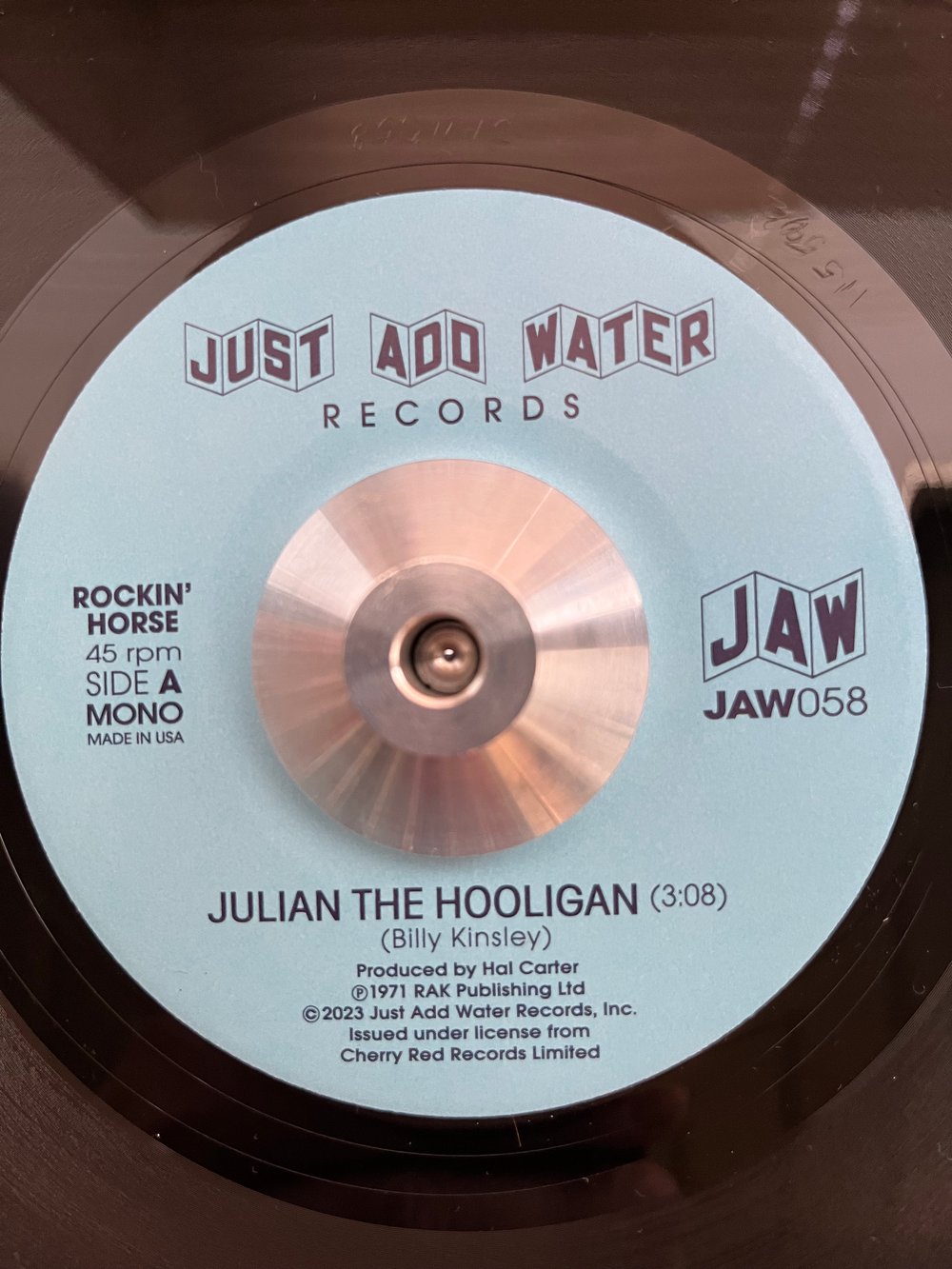 ROCKIN' HORSE - Julian The Hooligan 7" mono JAW058
The ORIGINAL UK MONO SINGLE MIXES! Available for the first time since 1971. We like our Power Pop "original recipe" style from the late 60s/early 70s. Rockin' Horse was an incredible mostly studio-only group, save for one UK tour they did backing Chuck Berry in '72. Rockin' Horse was led by two Liverpudlians, Billy Kinsley (ex Merseybeats, Merseys, future Liverpool Express) & Jimmy Campbell (The Kirkbys, 23rd Turnoff) who were treading the boards of The Cavern Club with their earlier groups at the same time as The Beatles, whom they are often compared to.
Pressing info:
300 black vinyl
*FLAT RATE SHIPPING IN THE USA MATTER HOW MUCH YOU BUY.
*The shipping calculator is not perfect. There are just too many variables for it to be accurate on larger overseas orders. Any extra postage you are charged will be. refunded. Please reach out if you have any questions.