TERRY STAMP -Twenty Rough Rotters 1980-1989 2xLP JAW046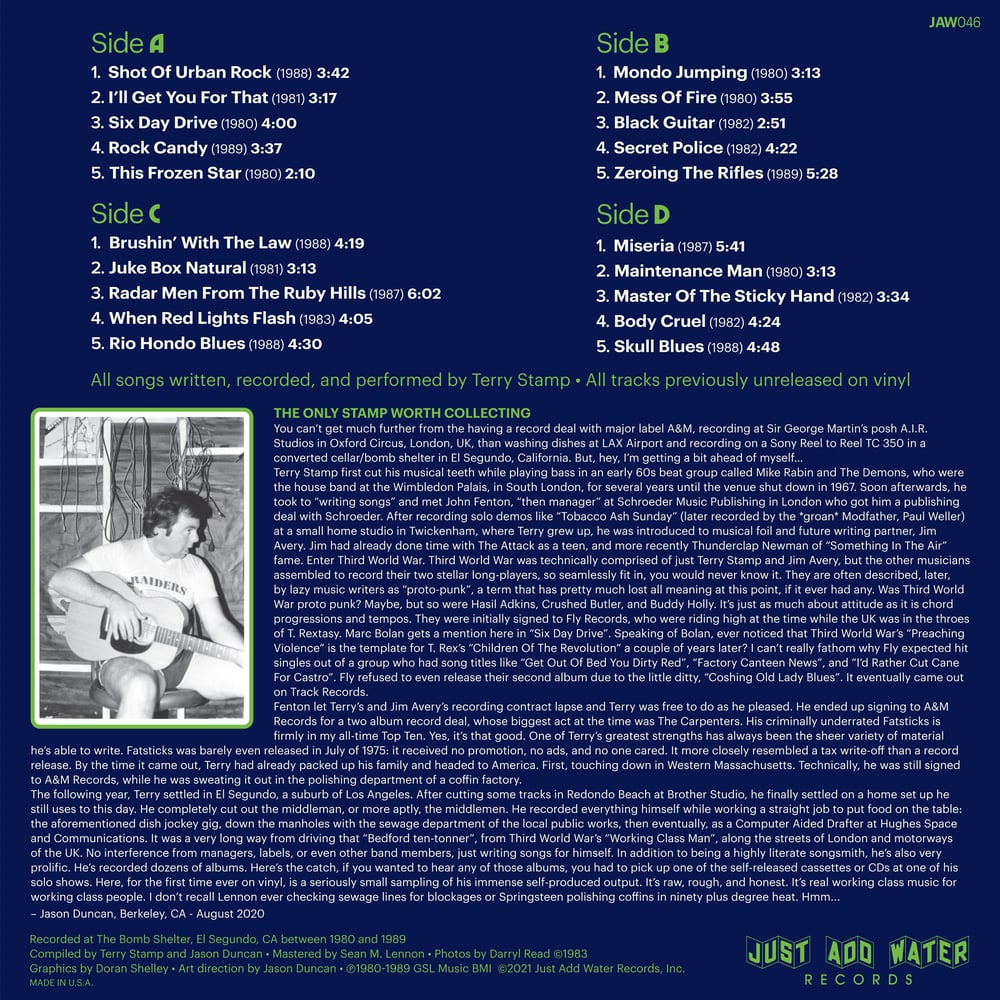 Bonkers double album by former THIRD WORLD WAR singer/chopper guitarist, TERRY STAMP clocking in at 80 minutes with 20 tracks that have never been released on vinyl before. Recorded between 1980-1989 in Terry's converted cellar/bomb shelter. Raw, rough, and honest. Real working class music for working class people. The only way to hear any of these tracks previously was to buy a self-released cassette or CD directly from Terry at one of his solo shows over the past 40 years. There is "underrated" and then there is Terry Stamp. He's one of the finest songwriters of the past fifty years, who is virtually unknown except to dedicated THIRD WORLD WAR fans. Being able to bring this double LP set to you and turn you on to these incredible tunes is what it's all about for us. This is literally just a small fraction of Terry's immense output, but this is perfect place to start.
Pressing info:
400 black vinyl
100 lime green vinyl *JAW exclusive *SOLD OUT*
*All LP orders ship in premium Whiplash heavy duty mailers. $6 flat rate shipping to US/PR no matter how much you buy. All LPs to Canada are now shipped via UPS. Cheaper and quicker.
*** The shipping calculator is not perfect. There are just too many variables for it to be accurate on larger international orders. Any extra postage you are charged will be refunded. Please reach out if you have any questions.