THE BOYS BLUE "You Got What I Want" 7" single JAW062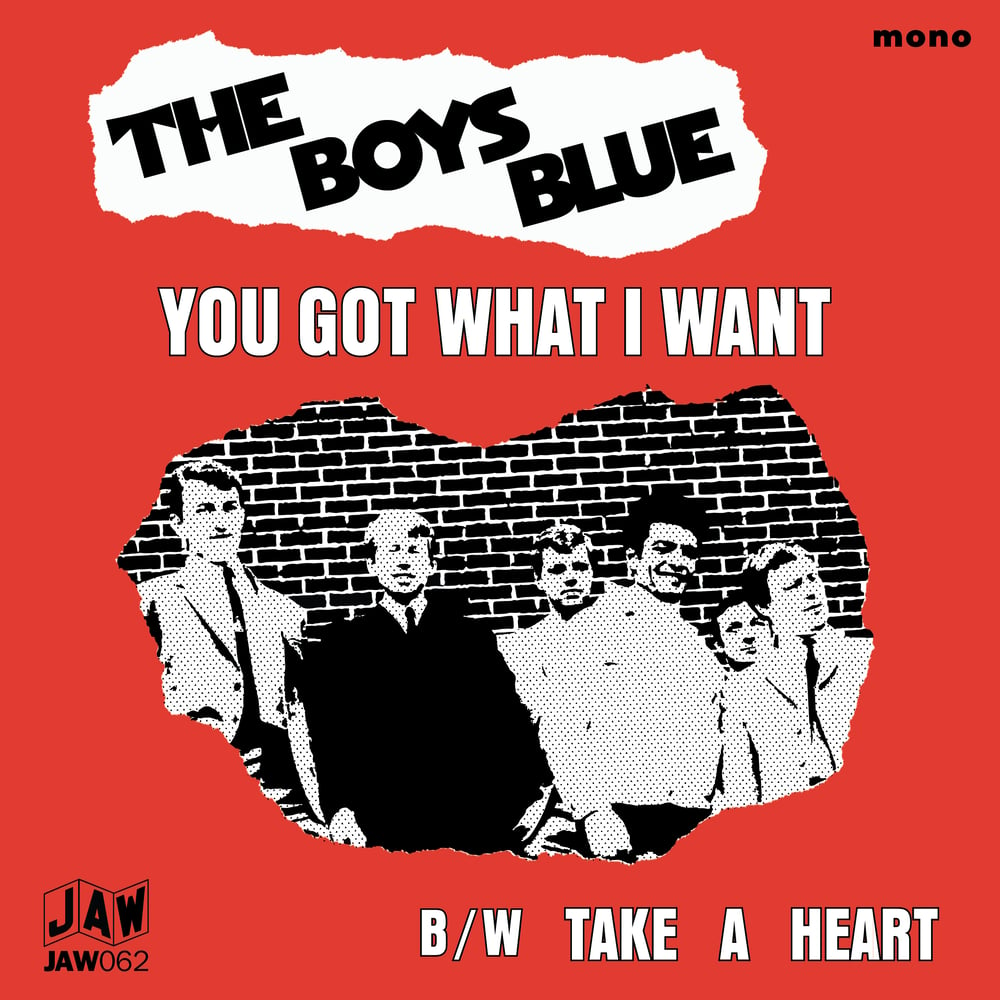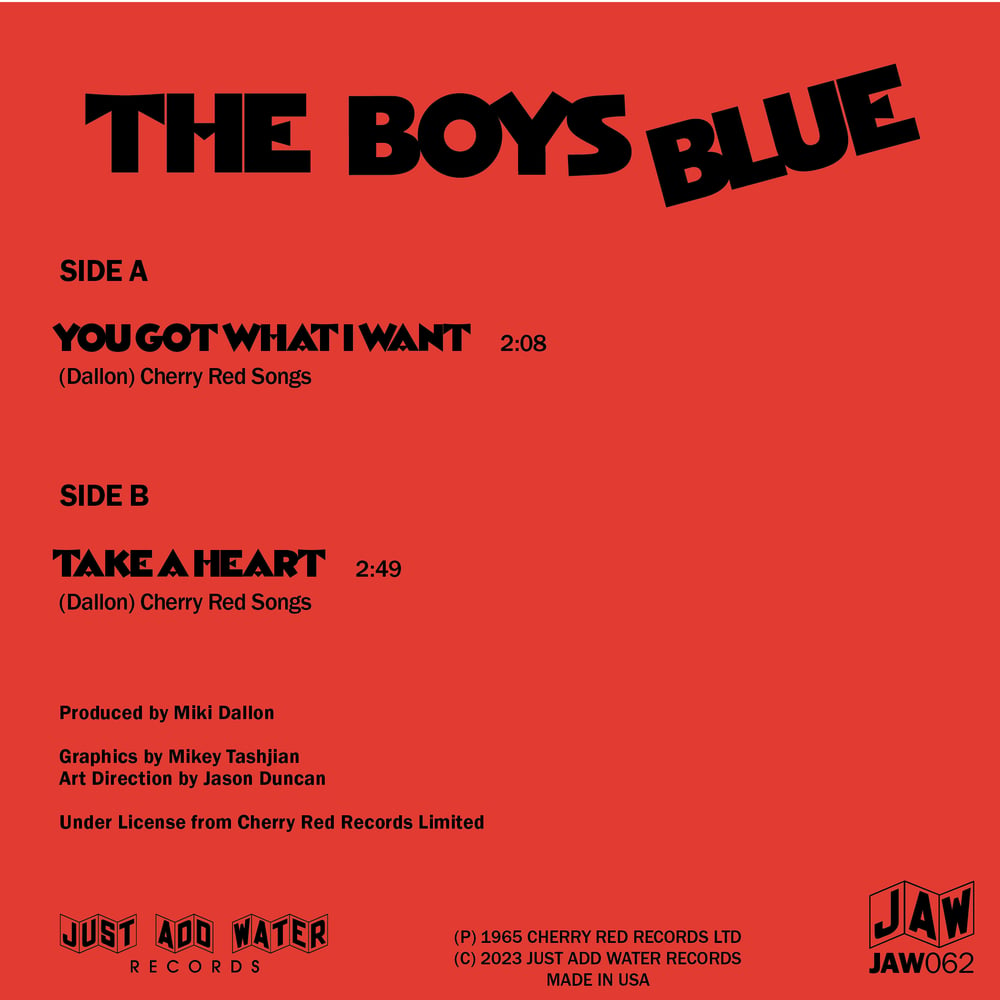 THE BOYS BLUE "You Got What I Want" b/w "Take A Heart" 7" single JAW062 mono
In glorious MONO as nature intended. First time ever reissue of this absolutely savage 1965 UK MAXIMUM R&B/FREAKBEAT stomper. We love THE SORROWS, but we've always preferred The Boys Blue original versions.
Although The Boys Blue were the first group to record Miki Dallon's "You Got What I Want" and "Take a Heart", with both tracks soon after covered by The Sorrows. The Boys Blue had no connection to The Sorrows, other than sharing the same producer, as has sometimes been suggested.
Coventry lads, The Boys Blue, were formed in 1964 by vocalist Jeff Elroy. Bass player Tony Hart knew a guitarist, Michael Holloway who knew a drummer, Paul Colletto with this quartet becoming The Boys Blue. Singer Jeff Elroy was friends with budding songwriter Miki Dallon, resulting in the group recording two of his compositions for their lone single with Miki also producing the two tracks. The Boys Blue backed Miki Dallon during his own vocal sessions on at least six occasions. The Boys Blue also appeared on Thank Your Lucky Stars in June 1965 with The Rolling Stones, The Kinks and Lulu. A scheduled tour in 1965 with Chuck Berry with The Boys Blue as a support act was cancelled at the last minute, resulting in their having to give back all the new equipment they had just received. The group disbanded soon after in 1966. Producer Miki Dallon has also worked with some of our faves like The New York Dolls, Don Fardon, Elias Hulk, Shakane and Bilbo Baggins among others.
Pressing info:
300 black vinyl
*FLAT RATE SHIPPING IN THE USA/PUERTO RICO NO MATTER HOW MUCH YOU BUY.
*The shipping calculator is not perfect. There are just too many variables for it to be accurate on larger overseas orders. Any extra postage you are charged will be. refunded. Please reach out if you have any questions.